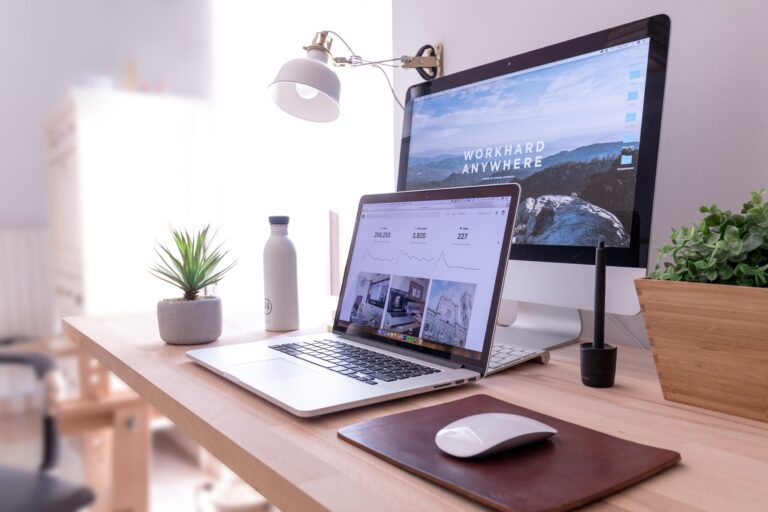 Engagement is an incredibly powerful, yet often elusive, ingredient in driving growth and employee performance. This is especially true given the challenges of managing an enterprise in a turbulent economy, along with the continued demand by talent for hybrid work options. Gallup reports that high levels of employee engagement increase productivity by 21%. However, in the 2022 State of the Global Workplace, they found that "60% of people are emotionally detached at work and 19% are miserable." In order to successfully implement a strategic roadmap, high levels of employee engagement are essential. Yet, finding ways to sustain it among those who are either fully or partially working from home has become an escalating challenge.
With the unemployment rate in 2022 continuing to hover at near-record lows, employees across many industries and management levels have the power to be more selective in where and how they work. During the pandemic years, many people had the opportunity to re-think their relationship to work, continuing to drive demand for a highly engaging and rewarding workplace. The formula to spark and sustain employee engagement will be unique to your organization. However, doubling down on your investment in people and culture will not only fuel your competitive edge, but is imperative for recruiting and retaining top talent in this new era of hybrid work.
Defining Employee Engagement.
There are many definitions of employee engagement, but Gallup's is comprehensive: "Those who are involved in, enthusiastic about, and committed to their work and workplace." Engagement is the commitment and loyalty an employee feels toward their organization — its mission, values, vision, and culture.
Engaging a Changing Workforce.
CNBC reports that while hybrid work offers both in-person collaboration and the ability to be laser-focused while working from home (an advantage for both employees and employers), people tend to feel a sense of inconsistency that can be emotionally draining. If you're opting for a fully remote workforce, there is a good chance people will begin to feel a lack of belonging over time, causing less engagement with the company and their work.
Solidify Trust.
Trust is the foundation for any successful engagement strategy. Microsoft CEO Satya Nadella has recently come out against the growing trend of using productivity software to track remote workers, in favor of encouraging leaders solidify trust and increase productivity by setting clear business goals. We couldn't agree more.
The following five components of trust should be inherent in every engagement strategy, whether the workforce is office-based, hybrid, or remote.
Communicate.
Regular, transparent, and honest communication is a hallmark of trust. Use every available method — video, writing, and face-to-face — to ensure your message comes across clearly. Even if your workforce is fully remote, investing in time to get everyone together in person, on occasion, is vital for engagement.
Walk the talk.
Once you launch your message, align it with action. Lead with the golden rule and let your employees see you embody the behaviors you want them to emulate. If you're transparent with both personal and shared goals, your team will see you working alongside them and experience a deeper connection to the organization's vision and strategic objectives.
Empower decision-making.
Give employees the information they need to be the "CEOs" of their own roles. The more decisions happen close to the point of execution, the more your business will operate with agility and resilience. Plus, empowering your team to make decisions breeds autonomy, which is proven to be one of the main motivators people desire in their daily work environments.
Seek varied perspectives.
Take your open-door policy to the next level by proactively seeking feedback regularly from your team, actively and openly listening to that feedback, and responding with relevant, tangible action steps. It's important for people to feel heard and understood; being intentional about that as a leader can be a big step in increasing engagement.
Celebrate progress, dedication, and wins.
Integrating opportunities to recognize achievement, reward above-and-beyond behaviors, and celebrate both the big and small wins, significantly increases engagement, loyalty, and belonging across an organization. Most leaders tend to get mired in a daily, task-driven mindset, but being intentional about celebrating successes on a routine basis goes a long way in building trust.
Here are 5 ways you can engage your remote and hybrid workforce using technology and maximizing trust.
1. Gain perspective and feedback from your organization.
Pulsing surveys are a great way to understand how engaged your employees are and where they stand on specific issues or initiatives. Usually, a pulsing survey is anywhere from 1-3 questions asked on a consistent basis, whether they happen once a week or on a monthly basis. Because they are short, frequent, and cloud-based, they are convenient options for gaining a good representation of employee sentiment in real time. Companies like Limeade Listening and Engagement Multiplier are top-rated for their pulsing software and support teams.
2. Implement collaboration structures, routines, and processes.
Collaboration platforms like Smarp, Slack, and Microsoft Teams make sharing and organizing information easy. It is important to establish clear processes and cadences around using these tools to ensure they are used to their full potential.
Another great way to make information easily accessible and create authentic discussions between colleagues, no matter where they're working from, is by utilizing an intranet. Intranets — like Jive —  provide options for leaders to post articles and internal information, communicate to the entire organization or specific groups, provide discussion boards, and more. Intranets are also incredibly useful in providing consistent reminders regarding the organization's progress toward the year's goals, as well as its mission, vision, values, strategic roadmap, and departmental objectives.
3. Check in regularly.
Set office hours online so team members know when you are available to chat. Schedule weekly one-on-ones with each team member to gain perspective and provide feedback. At least quarterly, ensure you are having a reciprocal conversation about performance. As a leader, share your insights and perspectives and allow your team member to do the same. The company Become Unmistakable has a fun and easy way to engage in this cadence of check-ins using their UMap and Thrive 365.
4. Connect socially.
Continuing to make social connections between leaders and team members builds social capital, which is an important tenet of trust building. As we invest in relationships with one another, we build equity to rely on later. When people feel more connected to those they work with and for, they are more likely to work harder and remain loyal.
Encourage virtual and in-person happy hours, games, and other fun ways to connect. Be creative and inclusive! There are lots of apps online (e.g., Jackbox Games) or videoconferencing platforms you can use for this purpose. And remember to invest in time together in the real world whenever you can.
Learn while you connect. Platforms like Degreed not only engage team members in learning but provide virtual discussion boards to share their learning with others. It's a great way to stay connected and learn.
5. Establish reward and recognition systems.
Find creative ways to give kudos and celebrate wins, even when fully remote. Create virtual awards or send virtual praise. Employee engagement has never been more important for the success of an organization than it is now. Make time to set up the systems and processes necessary to make your people feel like they belong and their work matters.
David Ducheyne, Founder of Otolith, said, "Leaders have to do now what they were supposed to do all along. But they have to do it better, even when it's more difficult to do so."
Building relationships and trust takes time, but an investment in the people on your team will multiply exponentially, especially as the workflows become smoother, performance increases, and loyalty improves. As your employee engagement levels increase over time, you'll begin to make significant gains in customer satisfaction, retention, and brand evangelism. Happy, purpose-driven employees are creative, resourceful, and inspired drivers of profitability, making employee engagement one of the most powerful catalysts for growth in the midst of today's challenging environment.