An enterprise that invests in collective leadership holds a competitive advantage that is nearly impossible to replicate.
Transcend's team leadership solutions combine the elements of strategy, empowerment, and collective ownership to create generations of exceptional leaders in every area of your organization. Our tailored solutions help you unlock the next level of organizational capability, innovation, and elite performance by infusing your leadership ecosystem with transparency, alignment, and a growth focus.
Elevating Executive Performance
A holistic blend of assessment, coaching, and facilitated team sessions for your executive team to inspire relational and tactical growth while promoting a culture of continuous improvement, transparency, and elite performance. 
Emerging Leaders Experience
An immersive learning experience for new or next-generation leaders that creates common leadership mindsets, accelerates professional growth, and activates a culture of results-driven decision-making that enhances enterprise performance.
Transcend's holistic approach, combined with their authenticity and professional coaching expertise has made a lasting impact on me both personally and professionally... Working with them has been the best part of my professional development to date.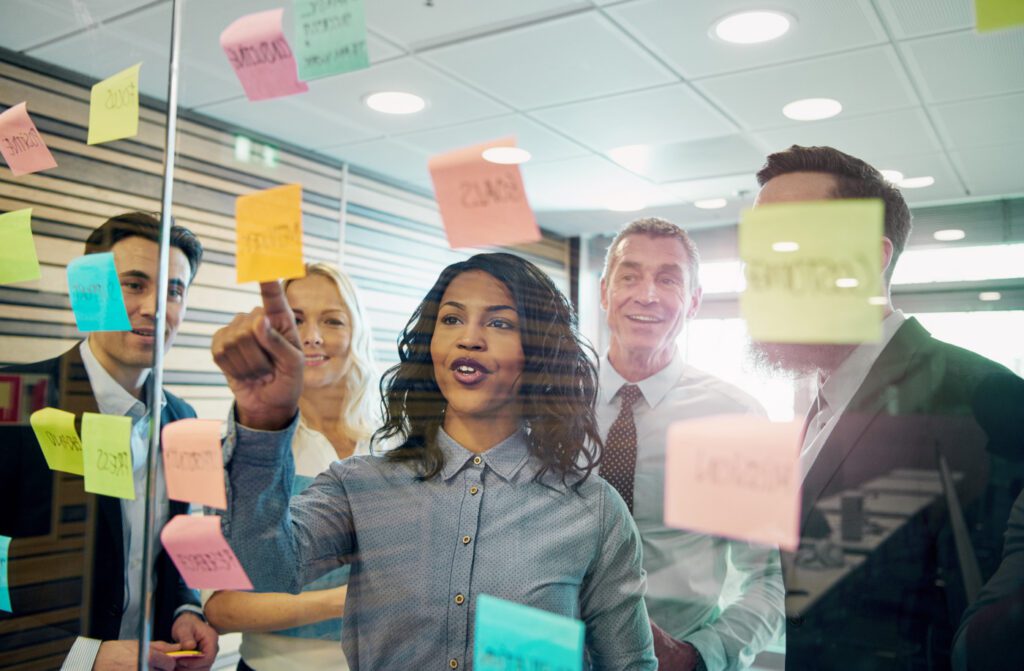 Elevating Executive Performance (EEP)
Our Elevating Executive Performance solution integrates strategic focus, collective professional development, and real-time group dynamics that elevate sustained implementation with executional excellence. We leverage a blend of assessment, coaching, and facilitated team sessions to quickly generate growth across individuals, the executive team, and the enterprise. Inspiring a team of people to perform at their best requires an innovative and engaging approach to executive growth and EEP is the best-in-class solution. 
Your entire executive team will work with Transcend coaches to:
Identify personal strengths and blind spots to build awareness, drive new leadership mindsets, and strengthen behaviors that support strategically aligned growth 

Formulate an enrichment plan that actively promotes team cohesiveness and next-level business performance

Learn to use collective strengths and make shared commitments as a leadership team to influence the performance of the whole organization 

Embed a learning culture across the executive team to create a continuous growth mindset

Execute key initiatives with new tools and insights to deliver on their personal growth initiatives 

Strengthen their alignment and partnership with the CEO to increase effectiveness and outcomes 
Emerging Leaders Experience (ELE)
Transcend's Emerging Leaders Experience builds a foundation of leadership skills to solve the organization's immediate needs as well as strategically plan for its future. Leaders will go through four intensive and collective learning experiences: The Bedrock of Leadership, Leading Self, Leading People, and Leading Teams. Elite team performance is fueled by key relational and tactical leadership skills, making it essential to adopt a proven and consistent development program for emerging leaders.  
Through these four experiences, leaders will:
Develop a common language and philosophy about effective leadership

Master the central tenets of effective leadership competencies 

Go through self-reflection practices, personal goal setting, and vision casting to help them develop a personal leadership brand that sets them – and your business – apart

Practice strategies and apply performance tools to inspire and motivate people they lead with transparency and game-changing feedback

Maximize team dynamics through the implementation of relational and tactical performance management disciplines

Internalize your enterprise vision, mission, and strategy to drive role clarity, accountability, and purpose throughout the organization