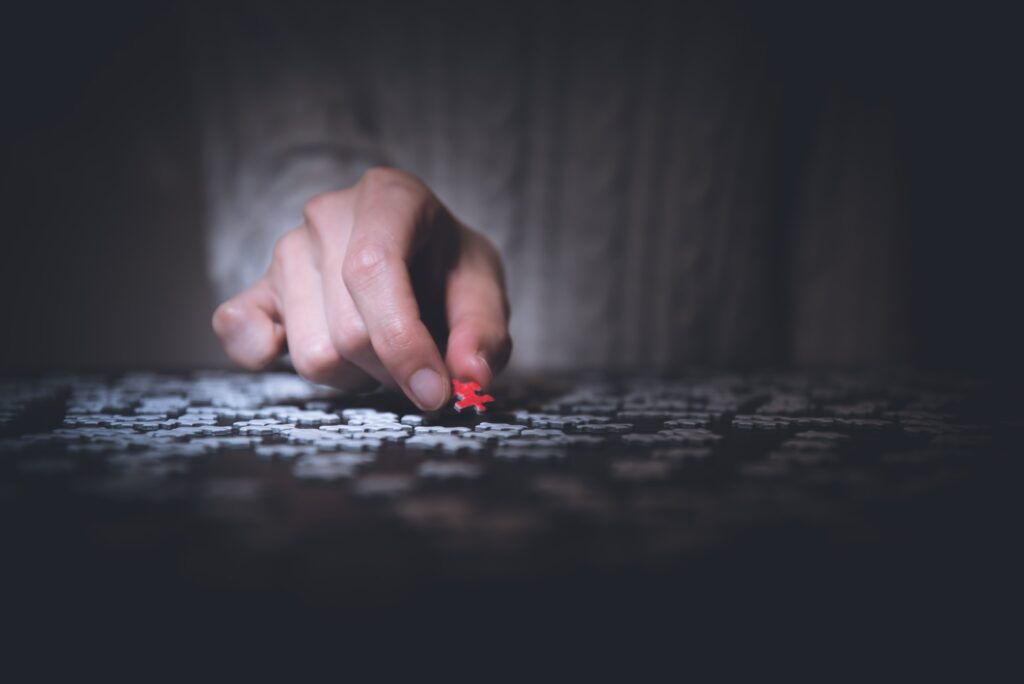 Why the CPO Role is Essential for Growth
"If you don't have a chief people officer (CPO) on staff, these are the moments that highlight why you need one. Every CEO should have an executive counterpart obsessing over the capabilities of enterprise talent to deliver future business." Transcend CEO Craig Wiley made this apt observation in his August 2022 Forbes council article. In today's business landscape, where current and prospective talent are changing and expanding their non-negotiables to coincide with the modern work environment, now is the time to solidify your investment in talent strategy once and for all. 
What is a CPO? Without a Chief People Officer, the lack of attention on people operations will create a huge gap as your business grows, leaving ROI and competitive advantage on the table. You need someone who's sole focus is to attract and retain the caliber of talent that drives business forward, while mobilizing current talent to bring your strategy to life. A skilled CPO will build a comprehensive talent management strategy that ties directly to the business strategy and focuses on recruitment, onboarding, continuing development, and employee experience. Not only will you see savings through talent retention, but you will also gain someone who specializes in improving your EVP (Employee Value Proposition) – something that is more and more sought after by new talent. A CPO will also create a robust avenue for social impact via ESG (Environmental, Social, & Governance), which is now becoming table stakes for both investors and mergers and acquisitions.  
Akin to hiring a CTO, COO, CMO, and CEO to lead the key pillars of your business, investing in a CPO can have an equally exponential impact on your bottom line. 
What is a CPO and why do you need one?
A CPO is the executive that "will focus inward, so founders and CEOs can focus outward," says Workest, the HR publication by Zenefits. In a recent Forbes contribution, Alyson Watson, founder and CEO at Modern Health says, "CPOs are the key to unlocking the potential, productivity, and contentment for our employees." In essence, the CPO is the person on the executive team who not only understands business but also intimately understands how to motivate and mobilize people to bring the enterprise strategy to life.  
Here are five ways CPOs can benefit your organization.
Strategic Partner:

A CPO has expertise in building business strategy and people strategy. They have a future-focused lens that centers on resourcing the business strategy for optimal execution. This may mean mobilizing existing talent within the organization, or going outside the company to find top talent that can fill the gaps.



Change Expert:

The CPO is someone who understands the change process and knows how to motivate people, strategically mobilize talent, and resource the business strategy. Their strategic role includes preparing the organization for succession planning, leading organizational communication, and maximizing employee engagement in the execution of the strategy. They ensure everyone is rowing in the same direction with a sense of purpose and enthusiasm no matter their role.



Employee Experience Ambassador:

A CPO understands how to create a talent strategy that engages all levels of the organization in all phases of the employee life cycle (hire, onboard, develop, perform, transition). They intentionally create an employee experience that balances the tactical and people side of the business and optimizes each employee's journey to attract and retain top talent.



Culture Champion:

People are at the heart of what drives business performance, and a CPO is intimately aware of the monumental part culture plays in that reality. They are keenly interested in the employee's sense of belonging and well-being while ensuring the company's values and vision are at the forefront of everything you do.



Process Creator:

A CPO uses people data to provide expert knowledge about how the established processes and systems within your company are driving recruitment and retention of top talent, employee engagement, strategy execution, and elite performance. They then create or adjust processes to enhance these metrics and increase business results.

 
What should you look for in a CPO?

Someone who understands business strategy and people strategy, while clearly communicating how the two interact to both their executive team and the organization.

 

Someone who displays a

high EQ

and strong interpersonal skills.

 

Someone who has adaptive leadership skills.

 

Someone who has deep knowledge of how to motivate, engage, retain, and mobilize talent.

 


Someone who understands how to create an integrated employee experience that fits with your company's vision and values and that spans the entire employee lifecycle.

 

Someone who can analyze data to make people-related decisions that drive strategy execution.

 

Someone who knows how to meld processes, systems, values, and vision to create a company culture that thrives.
We are no longer in a time when businesses can survive by simply having HR functions or a non-executive HR business leader. While these roles are critically important to your business, they are not enough to get your company to the next evolution of growth. Having someone who is dedicated to the people side of your business, who can expertly care for and manage your biggest business investment — your people — is invaluable. If you want to make a big impact on your organization's future, stop waiting. Now's the time to add a seat to the table and welcome your new CPO.