As companies everywhere are feeling the pain of worker shortages and employee demands for remote work options continue to escalate, many employers worry about retaining talent and keeping their people engaged, thriving, and innovative. While there are many performance management practices that can reduce attrition and improve employee culture, conversations about the importance of shared values are often overlooked or underestimated.
Over the last 20 years of partnering with companies of all sizes across the world and in multiple industries, we have discovered that values-based cultures are a steadfast competitive advantage that not only unites people but transforms performance.
Research shows that 94 percent of executives feel workplace culture is important to business success, yet half of employees surveyed cannot readily recall their company's core values.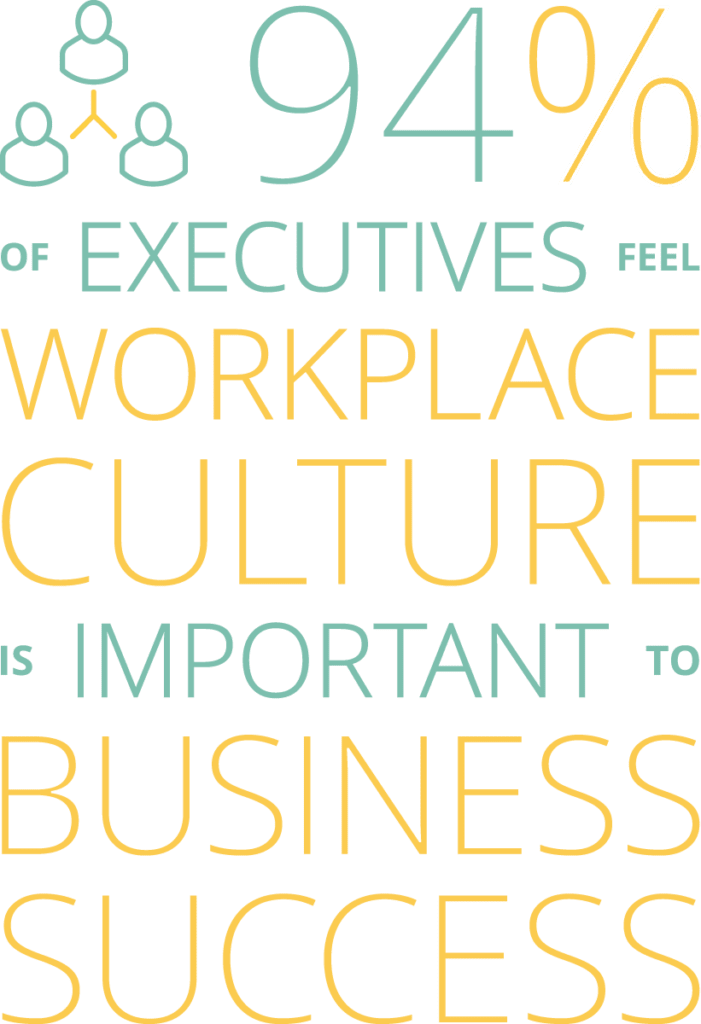 Many business leaders place a higher level of confidence in promoting and discussing a clearly defined business strategy versus a cultural one, despite their beliefs that both strategies are vital to their companies' success.
Looking inward at workplace values and regularly promoting a meaningful and authentic dialogue about them with employees is a proven way to minimize turnover, enhance productivity, and fuel performance. Values are the glue of any organization, large or small. And the adoption of values from top to bottom of a company can either make or break a culture of agile employees who are resilient through change, committed to learning, and continually motivated. Let's dive deeper into why values are crucial to your company's culture and overall profitability.
5 Steps to Driving Impact with Company Values
Workplace Values Drive Impactful Decision Making
According to research conducted at Deloitte, "Exceptional organizations have core beliefs that are unique, simple, leader-led, repetitive, and embedded in the culture."
When leaders act and make decisions according to the company's workplace values, they outperform their counterparts by 27 percent. By making decisions congruent with the authentic and routinely visible values of an organization, executives gain support, respect, and trust from their employees. Unfortunately, only 15 percent of employees strongly believe their culture is upheld within their own organization and 58 percent of workers say they trust strangers more than their own boss.
In today's workplace, trust must be earned and company values must be authentic principles lived out by the leadership team and reinforced throughout the organization on a daily basis. According to a case study published in Harvard Business Review entitled "When Company Values Backfire," "When employees sense that a leader's decisions are at odds with company values — even when they're not — they are quick to conclude that the leader lacks personal commitment to the values."
Workplace Values Provide a Strong Behavioral Framework
Learning science experts say that a primary driver of unmotivated employee behavior is a mismatch in values.
The disconnect occurs when assigned tasks don't support something that an employee personally values or thinks will benefit them in the long run. At the root of this is a common perception among employees that values are personally held convictions that do not necessarily have relevance at work.
Many employees believe this to be true because corporations most often focus on financial metrics or growth trends, versus genuine care for employee well-being and engagement. Often, businesses will present workplace values during initial onboarding, but the conversation usually stops there. How, then, can businesses continue to reinforce company values throughout the employee lifecycle and integrate them into the overall culture?
At Transcend, we not only dedicate time to discussing values throughout our onboarding process, but we also intentionally use them as a focal point during staff meetings and as a driver in decision-making processes, branding, and strategic planning.
We recognize and praise one another within the company for showing specific values, posting them on our office walls, and bringing them to life through interactions with clients. Our values are embedded in our culture, our language, and our actions. Integrating company values into all aspects of daily business exponentially increases connectedness across the spectrum of daily work activities and relationships.
Workplace values spur organic cohesion among employees.
They allow teams to align and work in unison toward the same vision. For example, Transcend's deeply held value of contribution means we have the responsibility of bringing ideas to the table, as well as the responsibility of allowing others the opportunity to do the same. Not only do our values serve as the fuel we need to triumph over obstacles, but they also give us the motivation to remain agile and accept challenging feedback from each other and hold each other accountable for our commitments. When a company consistently engages its employees through clear, meaningful, and relatable values, it limits disengagement in its workforce. When the work becomes important through a network of shared values, employees remain engaged.
Workplace Values as a Catalyst for Job Satisfaction
A culture of proactive appreciation is a multiplier that unlocks unlimited potential in people.
Without it, the likelihood of maximizing human potential for self, people, and teams is zero. Attitude is made up of perceptions, judgments, and emotions that shape your responses to people, events, and moments in your life. When leaders focus on what is good and meaningful and choose to communicate appreciation to their people, employees feel more inspired and motivated. While almost 80 percent of people quit their jobs because of lack of appreciation from their leaders, 89 percent of leaders believe their employees leave for better pay. Most of us agree it is in our nature to feel the need for appreciation. At work, recognition may come from feeling a sense of belonging or influence in something greater than ourselves. For others, appreciation may come in the form of receiving a simple "thank you" for a job well done.
By using workplace values to create a culture where gratitude is communicated, you will see your employees' sense of commitment, motivation, and agility increase. Research shows that recognition is the number one thing an employee's manager can offer that would "inspire them to produce great work." When employees feel positive about their contributions, self-worth increases, productivity increases, they have better interactions with customers, and bottom-line profitability increases.
Not only should your values embody and communicate values of appreciation, but you should also be communicating these values often and intentionally. Appreciation is a multiplier, use it to multiply your bottom line.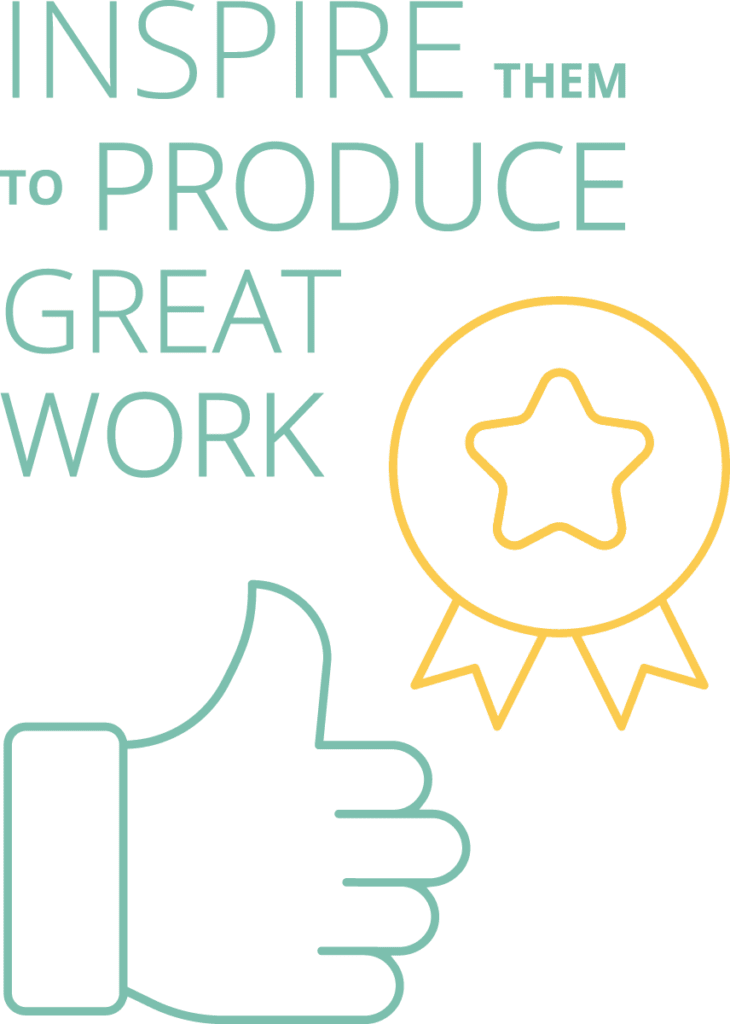 To Make Values a Driving Force for Positive Change in your Company
The fastest route to an inspired workforce is for company leadership — across all segments of the business — to consistently exhibit the company's values on a daily basis. By contrast, the quickest path to a crumbling culture is for company executives to repeatedly contradict the company's stated values, as evidenced by the case study mentioned earlier in this article. Your employees will mirror your actions and decisions. To be perceived as authentic, your executive leaders need to be seen as proactively living out the stated values on a routine basis.
2. DEFINE YOUR ROLE AS A LEADER.
Decide what actions you will take in communicating your values. To create the fastest and longest-lasting impact, work with all your business unit leaders — not just your human resources team — to promote and discuss them frequently with their staff.
3. COMMUNICATE YOUR VALUES OFTEN.
Whether you do this in the form of fun ice breakers at team meetings, highlighting them at company-wide events, tying them to employee rewards or peer recognition, or publishing them in your brand-related statements, your company's values should form the foundation of every conversation, decision, and office norm. If you "set and forget" your values, your employees will do the same and so will your customers.
4. RECOGNIZE AND REINFORCE VALUES.
Recognizing values can be done both monetarily and non-monetarily at every level of the organization. Some of the most effective and most loved reinforcement mechanisms can also be implemented at a peer-to-peer level, so don't be afraid to get creative. Remember, employees want to be appreciated, so even a simple "thank you" goes a long way. When you are recognizing an employee for demonstrating values, be specific, and then encourage them to do the same for each other with company-sponsored tools and processes that foster organizational gratitude. Additionally, be sure your environment and expectations reinforce your values. For example, if you promote a value of healthy work/life balance, but continually praise employees for staying late and answering weekend emails, then your actions do not reinforce the value you want to instill.
5. MAKE YOUR VALUES HIGHLY VISIBLE… EVERYWHERE POSSIBLE.
Your company values should be posted, highlighted, included, and reinforced to both internal and external audiences in physical locations (if you have them), online, and on your social media channels. Most importantly, they need to be continually promoted, discussed, and integrated with all internal communication channels, including collaboration tools like Slack and Teams, virtual or in-person company meetings, intranet, and breakrooms. Your company values are the bedrock of your brand's promise to employees, job candidates, and your customers.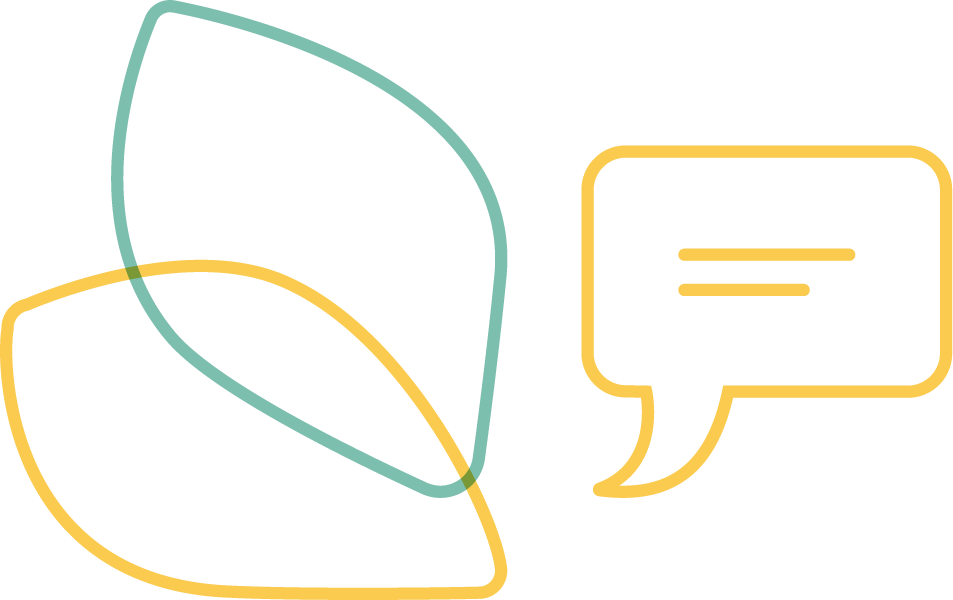 Workplace values should be an integral driver of your culture. If your employees are not thriving in the values that you would like your company to be known for, it is time to try something new. Transcend works with C-Suite leaders to create strategies that embody both business and talent management solutions, while embracing values and vision. Connect with one of our senior executive coaches today to get the conversation started about your company's values and how your leadership team can begin to capitalize on them today.