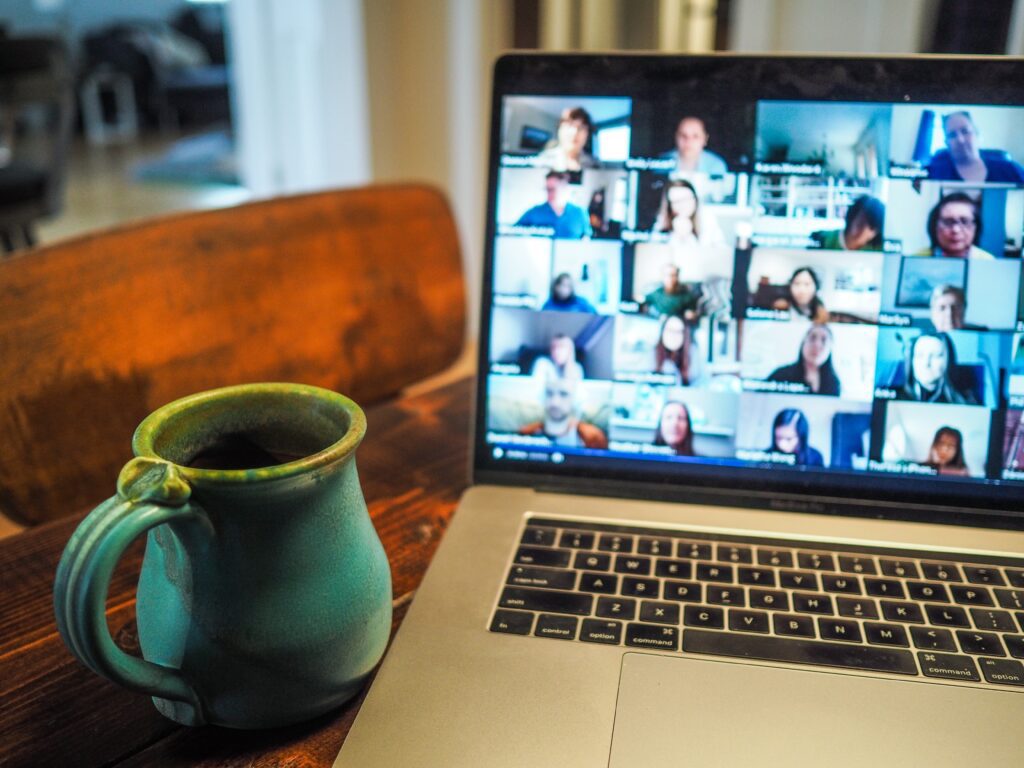 In a recent study, 71% of executives said employee engagement is critical to their company's success. We would agree. We already know employee engagement strategies have far-reaching benefits for your business, including:
• 21% higher profitability
• 17% higher productivity
• 41% lower absenteeism
• 18% higher customer retention rates
Not only that but investing in employee engagement is an investment in culture. Businesses who invest in culture have four times higher revenue growth than those who don't. Additionally, the top 20% of employees use culture as a criterion to choose where they want to work. Post-COVID-19, being able to retain your high performers and attract new top talent is even more lucrative as unemployment rates are on the rise. The problem is you can't just apply a one-size-fits-all formula to engage your employees. With an estimated 85% of employees disengaged in typical working environments, costing companies $450-500 billion each year, it is essential to double-down on your investment in your people and culture, especially as an influx of remote workers flood the marketplace.
So, what is employee engagement and how do you truly engage your workforce, especially one that is remote?
Employee Engagement Definition
There are a lot of definitions of employee engagement out there, but Gallup's is comprehensive: "Those who are involved in, enthusiastic about, and committed to their work and workplace." It is the commitment and loyalty one feels towards their organization – its mission, values, vision, and culture.
Engaging a Remote Workforce
While remote work has advantages for both employees and employers, one of the greatest downfalls is a lack of connection. According to the State of Remote Work 2019 report, 20% of remote employees say they lack a sense of belonging, a statistic that has likely increased in the last month with the onset of work-from-home becoming a requirement by most companies due to COVID-19. Finding ways to engage our employees regardless of where they do their work is more important than ever.
Solidifying employee trust is the foundation on which you should build your engagement strategy. One third of employees don't trust their employers, and without it, a positive company culture cannot flourish.
These five components of trust should be inherent in every engagement strategy, whether in an office or with a remote workforce.
Communicate.
Regular, transparent, and honest communication is a hallmark of trust. To ensure messages are received, communicating through various modes, like video, writing, and face-to-face are important.
Walk the talk.
You've sent the message, but there must be action that aligns with your communication. Employees must see leaders behaving in the way they are asking their team members to behave.
Empower decision-making.
Give employees the right kinds of information so they can be the "CEOs" of their roles. The more decisions happening at the point of execution the better your business can operate with agility. Plus, empowering your team to make decisions breeds autonomy, which is one of the main motivators at work.
Seek varied perspective.
Open door policies are great. Having a personal "board of directors" in your corner is great. However, leaders need to seek feedback from a variety of different viewpoints, actively and openly listen to the feedback, and then act upon it. It's not enough to just be voyeurs of information. When your employees tell us something, you must consider and act upon the information in some fashion. This may mean simply communicating to them they've been heard.
Celebrate wins.
Even the small ones. Leaders tend to get mired in the day-to-day slog, but celebrating small and big wins along the journey, goes a long way to building trust. Celebrate progress not just achievement.
Here are 5 ways you can engage your remote workforce using technology and maximizing trust.
1. Gain perspective and feedback from your organization.
• Pulsing surveys are a great way to understand how engaged your employees are and where they stand on specific issues or initiatives. Usually a pulsing survey is anywhere from 1-3 questions asked on a consistent basis, from once per week to once per month. Because they are short, frequent, and available online, they are convenient options for gaining a good representation of perspective in real-time. Companies like Tinypulse and Engagement Multiplier are top rated for their pulsing software and support teams. Additionally, Become Unmistakable just launched their pulsing survey for businesses too.
2. Implement collaboration structures, routines, and processes.
• Nowadays collaboration platforms like Smarp, Slack, and Microsoft Teams make sharing and organizing information easy. It is important to establish clear processes and cadences around using these tools to ensure they are used to their full potential.
• Another great way to make information easily accessible and create authentic discussions between colleagues, no matter where they are working from is to use an intranet. Intranets like Jive provide options for departments to post articles and house information, disseminate information to the entire organization or specific groups, provide discussion boards, and other ways to connect.
3. Check-in regularly.
• Set office hours online so team members know when you are available to chat.
• Schedule weekly one-on-ones with each team member to gain perspective and provide feedback. At least quarterly, ensure you are having a reciprocal conversation about performance. As a leader, share your insights and perspectives, while also allowing your team member to share their insights and perspectives. Become Unmistakable has a fun and easy way to engage in this cadence of check-ins using their UMap and Thrive 365.
4. Connect socially.
• Continuing to make social connections between leaders and team members builds social capital, which is an important tenet of trust building. As we invest in relationships with one another, we build equity to rely on later. Relationship-building is a key component to a great culture. When people feel more connected to the those they work with and for, they are more likely to work harder and remain loyal.
• Encourage virtual happy hours, games, and other fun ways to connect. Be creative and inclusive! There are lots of apps online (e.g., Houseparty) or videoconferencing platforms you can use for this purpose.
• Learn while you connect. Platforms like Degreed not only engage team members in learning but provide virtual discussion boards to share their learning with others. It's a great way to stay connected and get your learn on.
5. Establish reward and recognition systems.
• 69% of employees say they'd work harder if they were better appreciated and 78% said being recognized motivates them in their job. Find creative ways to give kudos and celebrate wins. Create a virtual award or send virtual praise.
Engaging employees doesn't just have to happen in a building. It's more about how you do something rather than what you do or where you do it. If you're thinking you don't have time to engage your employees amid the sea of other priorities your business is floating in, you're wrong. In fact, there is no better time and the success of your business depends on it. David Ducheyne, Founder of Otolith, said, "Leaders have to do now what they were supposed to do all along. But they have to do it better even when it's more difficult to do so." Building relationships and trust takes time, but when you choose to invest in relationships, the work becomes easier, you have higher performing teams, top performers stay, and customers do too. You have nothing to lose and everything to gain. Are you ready?