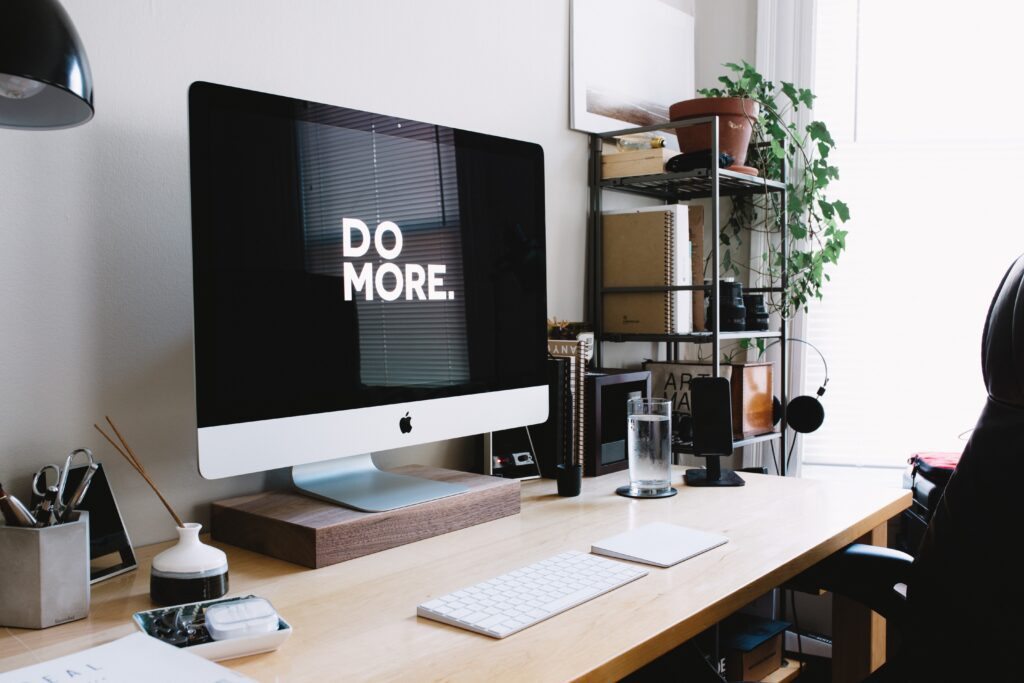 Since COVID graced us with its presence in March 2020, the business landscape has changed in dramatic fashion. How leaders and businesses approach remote collaboration and engagement has proven to be the critical success factor in COVID agility and growth. As COVID continues to require flexible work environments, the reality is that
55% of employers anticipate some form of work-from-home option long after the pandemic.
This new work-from-home norm highlights why it's even more important than ever to ensure you are creating an innovative virtual platform for the activities that matter most to your business.
The Best Thing You Can do for Your Business Right Now is Reset and Collaborate Around Strategy.
Why? Strategy is the gateway to capacity within your business, producing alignment, focus, and growth. When we intentionally engage different levels of the organization in strategy creation, we provide clear direction, inspiration, confidence, and a feeling of unity. Additionally, when a range of stakeholders are part of strategy creation, buy in into executing the strategy increases. The side effect is a
highly engaged workforce
, which comes with its own set of profitable benefits.
With COVID-19, many CEOs and executives have rationalized why they shouldn't or can't tackle strategy – "We don't know what's going to happen in 3 months, 6 months, a year from now. We should wait until this is over." "How can we do strategy when we can't be in person?" "By focusing on strategy, we are missing the real-time needs of the business." But, when we think about the impact of having a comprehensive strategy to mitigate uncertainty, the benefits are readily apparent. Having a clear direction and prioritization of resources equals competitive advantage and a platform for employees to take the work-from-home environment to new levels of ROI.
How do we Collaborate Around Strategy if we can't be in Person?
At Transcend, we have been facilitating virtual strategy sessions since the onset of COVID by fully utilizing technology and learning and development strategies to recreate the feel of in person collaboration. Executives dedicated to preserving strategic focus have reaped the rewards of creating strategy around critical pain points that would have held their organization back regardless of the business climate. Virtual strategy has infused their teams with meaningful collaboration and a renewed commitment throughout the organization. What we hear repeatedly from our clients is their surprise with the effectiveness and level of engagement inspired by our creatively crafted virtual strategy sessions. One CEO went as far to say that he preferred the virtual sessions over in person sessions. The benefits of the sessions consistently outweigh the time spent outside of daily business for our participants. Additionally, teams have left feeling inspired and energized during a time that is sometimes anything but for most business leaders. Here are some comments from our most recent sessions:
Having the entire team there strategically planning was very productive.

Hearing from our new, young leadership was refreshing.

Our collaboration was very impactful, and we naturally became more aligned through the process.

It was most impactful to have alignment around the key elements of mission, vision, values, and strategy in addition to targeting some of the challenges we have traditionally faced executing on.

At the beginning of these virtual sessions it felt daunting to focus solely on strategy, but the approach and facilitation made it not only doable but enjoyable.

The amount of teamwork even through a virtual platform was super impactful.
So, What's the Bottom Line?
Now is not the time to shrink back and avoid strategy. In times of uncertainty it's best to double down, narrow your scope, and focus in on driving strategic growth. Building strategy has proven to create deeper alignment and engagement across all levels in the organization and provides clarity, purpose, and a sense of security in uncertain times. All these elements are essential to navigating the COVID landscape ahead. Quit waiting for COVID to be "over!" What will you do today to embed strategic advantage into your business and lead from a place of collective business focus? Through remote strategy options, you can commit to thinking bigger, digging deeper, and leading broader to take your business to the next level despite external circumstances. Don't leave the future growth of your organization on the table, contact Transcend today and ask how we can help you build your game changing business strategy –
contact@transcendbusiness.com.