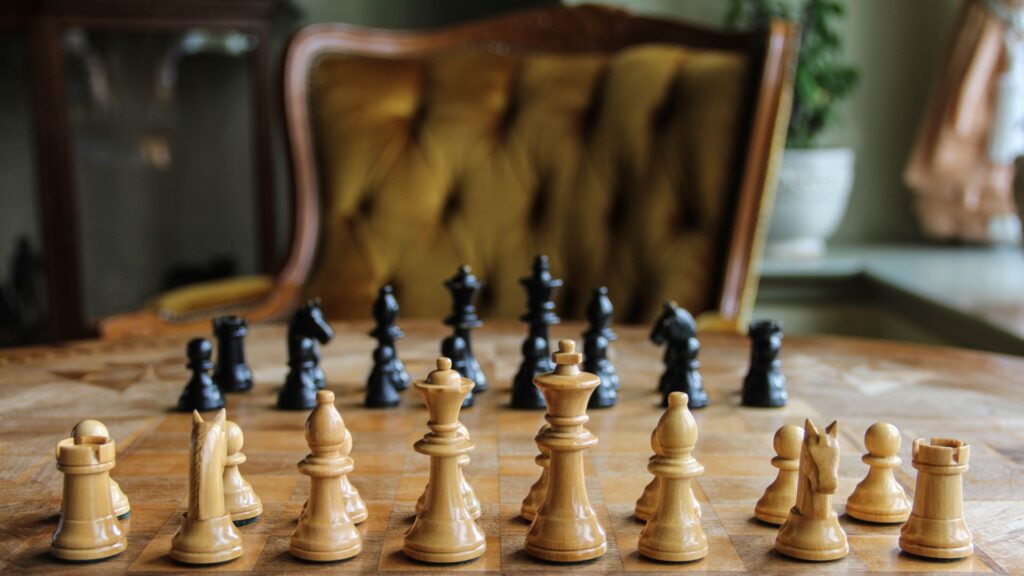 90% of strategy implementations fail.
Here's how to ensure yours beats the odds.
---
According to a study by Harvard Business Review, companies with a well-defined strategy achieve a 5.2% higher annual revenue growth rate than those without one. A healthy strategy helps organizations stay focused, make informed decisions, and achieve their business objectives at scale and speed. Especially as we witness the disruption at the center of today's business climate accelerating market conditions, technology advancements, and leadership transitions, the vitality of an enterprise has become reliant on the success of its strategy. To exceed the demands of the future marketplace, companies need to produce agile strategies that focus on progressive transformation to maximize performance and sustainability.
However, before spending precious time and resources developing a winning strategic plan, leaders must ask themselves, "Is my enterprise equipped to handle the execution of a transformational strategy?" After all, 90% of organizations fail to execute their strategies successfully. Assessing an organization's readiness prior to planning is a crucial step to ensuring a well-developed strategy will perform favorably. By collecting data to evaluate readiness at the enterprise, team, and individual levels, companies will gain the insights necessary to accelerate the execution of their strategy with excellence.
We find that gathering data in the following areas is essential to understanding an organization's strategic readiness:
Current Enterprise Strategy
Leadership Team Strategic Effectiveness
Growth and Innovation
Enterprise Performance Dynamics
Leadership Team Performance Dynamics
Individual Confidence and Capabilities
Below, we've put together data-backed and time-tested guidance for each of the above areas to help you understand why they're critical to assess before developing your strategic plan and how to get them up to speed if necessary.
Current Enterprise Strategy
For a strategy to have continued success, it's important to create a cadence of review and renewal, studying its effectiveness and seeking to understand its strengths and gaps. Once you assess what is and isn't working, you can pinpoint obstacles that might be preventing you from filling those gaps and begin to work through them.
You can't create a winning strategy without a robust process behind it. According to a study done by Harvard Business Review, companies with a strong strategic planning process are more likely to experience high-quality innovation. Assessing how strategy is currently planned, communicated, and executed across the organization can enhance strengths and highlight areas of opportunity. Keep the process future-focused by staying up-to-date with industry standards and looking to prevailing market trends for what will come next. For example, does your strategy currently address industry-leading ESG (environment, social, and governance) standards? Does it elevate the employee experience and engagement to drive increased recruitment, retention, and business performance? If not, what will it take to get those communicated, resourced, and executed?
Leadership Team Strategic Effectiveness
The effectiveness of your leadership team to communicate and execute strategy is essential for the enterprise to achieve long-range competitive advantage and drive growth. The ways in which your team collects insights, communicates the vision, resources initiatives, and maintains a cadence of touch points are all critical to the success of the strategy. A leadership team can increase their readiness to initiate and reinforce the planning and execution of real-time and long-range strategy through the following actions:
Communicate a vision that inspires growth and focus. Once a well-defined vision is created, the statement should be communicated in simple and easy-to-understand language that resonates with and inspires all stakeholders, from employees to investors. To ensure focus, the vision should be connected to the day-to-day responsibilities of each employee to help them understand how their work contributes to the broader vision and goals of the organization.
Collect insights from inside the organization to inform the strategy. Surveys and focus groups can be a great way to gather feedback from employees on a range of topics related to the organization's strategy. Additionally, establishing open communication channels between leadership and employees, such as regular town hall meetings, can help leadership stay in tune with what employees are thinking and feeling to gather insights that will inform the strategy.
Resource long-range strategies and real-time business needs. Prioritizing investments based on strategic objectives can help ensure that resources are allocated to initiatives that align with long-range business strategies. To ensure real-time needs are concurrently addressed, contingency plans should be built with strategies for mitigating risks and maintaining business continuity.
Maintain a cadence that prioritizes long-range strategy. Setting a cadence of regular strategic reviews can help keep the leadership team focused on long-range strategy. These reviews should include an assessment of progress towards long-range goals with defined metrics, a discussion of any changes in the business environment, and any requests for support.
Organizations that invest in developing their leadership team's strategic readiness and execution dynamics are more likely to achieve their goals and drive profitability at scale.
Growth and Innovation
Leadership teams that strategically identify and invest in innovation and growth opportunities allow for significant performance gains and employee engagement throughout their organization, not to mention a greater chance at maintaining relevance within the market. When companies prioritize innovation, they are more likely to experience revenue growth, higher profit margins, and long-term success. At Transcend we believe that today's fast-paced business environment requires even more intentionality in the investment of expanding capabilities and capacities. Get started with the following:
Assess Readiness for Change.
Before expanding capabilities and capacities to generate growth, you should first assess the organization's readiness for change. Determine this readiness by asking the following questions: 
Do team members have an awareness of the need for change?
Is there a desire to support change within the team?
Does the team possess the knowledge of how to change and the ability to demonstrate new skills and behaviors?
Are there reinforcements in place to make change stick?
Conduct a Gap Analysis.
To assess the capabilities and capacities needed to create opportunities for growth and innovation, conduct a gap analysis. Identify the desired future state for each capability and capacity and then assess where the organization is currently within each area to determine where gaps exist. Areas to assess include talent, technology, operations, marketing, sales, products, innovation, and data & analytics. 
Foster a Culture of Innovation.
A culture of innovation and experimentation can encourage employees to try new things and take calculated risks. This involves accepting failure as a necessary part of the innovation process and learning from mistakes to improve future outcomes. 
Enterprise Performance Dynamics
Promoting collaboration and cultivating a high-performing culture makes it much more likely for a strategy to be enthusiastically carried out by team members. Embedding a culture of shared ownership that includes high levels of collaboration and empowerment can be a game changer when attempting to execute strategic initiatives. Leadership teams can begin to ignite a performance culture in the following ways:
Create diverse teams for better decision-making.
Diverse teams make better decisions than homogenous teams 87% of the time. Diversity of thought and perspective can lead to more innovative and effective solutions to problems, as diverse teams are more likely to consider different viewpoints and challenge assumptions leading to more informed and thoughtful decisions. Learn more about the hidden benefits of DEI for business here.
Create robust collaboration for improved customer satisfaction.
86% of employees believe that collaboration leads to better customer satisfaction. When teams work together effectively, they are better able to anticipate and meet the needs of customers.
Investing in and scaling a performance-focused culture that actively leverages collaboration is the single most overlooked opportunity to successful execution of strategy, as it will generate immediate gains in innovation, customer experience, and revenue growth.
Leadership Team Performance Dynamics
Keeping up with the trends of business requires frequent innovation, agility, and dynamic performance management. The ways in which a leadership team approaches its collective work is equally important to the outcomes of the work itself. A leadership team that is ready to launch a winning strategy will have the following characteristics:
Trust. A study by Harvard Business Review found that high-trust teams are 50% more productive than low-trust teams. As a crucial component to any executive team, trust makes team members more likely to work together towards a common goal, share information and resources, and take calculated risks.
Collaboration. "Research shows that the decisions of a group as a whole are more thoughtful and creative when there is minority dissent than when it is absent," says psychologist and professor emeritus at Stanford University, Philip G. Zimbardo. When team members collaborate effectively, they can leverage their diverse skills and experiences to make better decisions and drive better outcomes.
Consistent meeting cadence. High-performing executive teams maintain a cadence of regular meetings, check-ins, and reviews to ensure that the team is aligned, making progress toward its goals, and addressing any issues or challenges as they arise. Teams with regular check-ins are 30% more likely to outperform their peers.
Fostering a culture of trust, collaboration, and data-driven decision-making amplifies a team's ability to drive growth, innovation, and profitability. Maintaining a regular cadence of alignment is critical to driving these outcomes.
Individual Confidence and Capabilities
A leader's confidence and capability to understand the tactical and relational sides of business are an important component to successful strategy execution. Organizations, however, can only transform at the pace of their executives' transformation. Research done by Harvard University, the Carnegie Foundation, and Stanford Research Center, concluded that "85% of job success comes from having well-developed soft skills and people skills, and only 15% comes from technical skills and knowledge." Leaders who are able to bring their interpersonal skills and emotional intelligence up to speed with their technical knowledge have a much better chance at engaging employees to launch a winning strategy.
Assessing your company's strategic readiness will take an intentional effort on the part of the enterprise team to systematically inspect many aspects of your organization with a data-first approach. You may find that there are opportunities to enhance processes and dynamics that would have otherwise held the strategy back from maximum success. However, the decision to make these changes will pay dividends when you see your strategy fully realized and enjoy the added benefits of better overall engagement, collaboration, and leadership effectiveness throughout your organization.
Before launching the strategy you worked so hard to perfect, determine your organization's strategic preparedness, then pinpoint and prioritize opportunities for growth. After more than 20 years of working with companies of all sizes and industries to develop and implement strategies capable of accelerating growth while fueling employee motivation and accountability, we've developed a comprehensive approach — the Strategy Engagement System. This process begins with a readiness assessment to gauge the strengths and opportunities of an enterprise to most effectively carry out and maximize the impact of the newly developed strategy. If you're interested in learning more about our proven approach and how it can transform both your business and your people while accelerating growth and innovation, contact us today.