Transformation is a thorough or dramatic change in form or appearance.
The key phrase here is "dramatic change". This applies to leadership development in that to transform is to cause a dramatic change in the way you perceive, think, feel and behave to elevate your immediate and long-term impact. This is the fundamental goal of Transcend executive coaching. There's a misconception in the executive world that all executive coaches drive transformation. However, that's simply not true.
Every "executive coach" has their own approach, strategy, and area of expertise they bring to the table. Some may focus solely on defining strategy or financial business objectives. Others may work on developing personal awareness or changing your daily outlook.
Transformational executive coaches, however, take an approach to executive development that centers on unlocking your psychology, elevating executive mindsets and skills, and implementing tools that significantly and sustainably elevate your performance, impact, wellbeing, and relationships.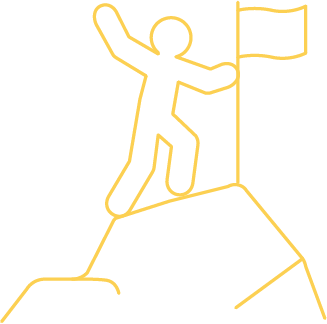 Transformation is what many executives seek but few coaches have the methods, skills, and experience to achieve it. Partnering with experts that consistently deliver executive coaching driven by extensive research, proven behavioral change methodology, deep understanding of the executive experience and targeted execution tools is critical. This combination ultimately enables an executive to integrate the skills themselves and accomplish long-term transformation. The rigor of executive coaching must be of the highest standard because the stakes that are on the line.
Transformation is not the easy path to take but is what executives and their business need to meet the demands of the rapid and ever-changing marketplace, and what Transcend bases its reputation on.
In our previous Insights, we provided advice on how to choose the right executive coach. Today we're here to demystify what differentiates executive coaching, and specifically Transcend executive coaching, from other coaching services you may encounter.
Coaches Who Commonly Use Executive Coaches as Their Title
Differences Between Executive Coaches 
The title of Executive Coach is used by many different coaches and consultants whose skills, methods, and outcomes are all very different.  All have a place but a person seeking a coach, be clear with who you are looking for.  Here are a few common types of coaches or consultants who use the title "Executive Coach":
Tactical Advisors:
These consultants are typically subject matter experts who are experts at the technical aspects to address specific business needs. Their skills are to help an executive or organization achieve tactical goals like strengthening your sales processes, consulting on M&A practices, target specific fiscal objectives, or creating the next product line. The list could go on, but the bottom line is their purpose is to provide specific instructions to the business on what to do or not to do to achieve a goal.

The benefit of this approach is that organizations will generally see gains they are looking for in the specific segment of their business the tactical advisor is an expert in. However, an issue with this method is that it is highly targeted and addresses a specific opportunity.  It does not uncover the reasons behind past struggles and holistically provides tools, systems, and processes to achieve long-term, sustainable transformation.
Leadership Coach:
These coaches develop the mindset, skills, and behaviors that elevate mid-level managers to become influential, emerging leaders. In many ways, this is like a training and development program where instruction is given for leadership development. Not only to elevate yourself but to enhance how you lead others. The main benefit of this type of coaching is the immediate gains within their leadership development skills such as self-confidence and productivity while setting the stage for the next level of impact in the business. While this is an extremely valuable coaching investment, it is important to know it is not executive coaching.
Life and Career Coach:
These coaches are great listeners, ask great questions, and are curious. They build awareness of what you want more of in life and empower you to take action towards achieving your next step. The benefit of these coaches is their holistic approach. Aiming to help you build self-awareness, and empower you in the process of getting the most out of life. Often it is a longer process and one that doesn't develop elite business performance best practices. The focus in this coaching is getting the most out of your career or life but can fall short in providing the processes, systems, and tools to make your vision a reality.  This is because most life and career coaches are not equipped with the performance data systems and analytics, business acumen, or execution tools to create the impact of your actions as it pertains to executive development.
Each type of coaching brings something to the table. However, transformational executive coaching moves beyond single areas of improvement and elevates more than leadership skills and habits to create the change you and your business need to stay ahead of the competition.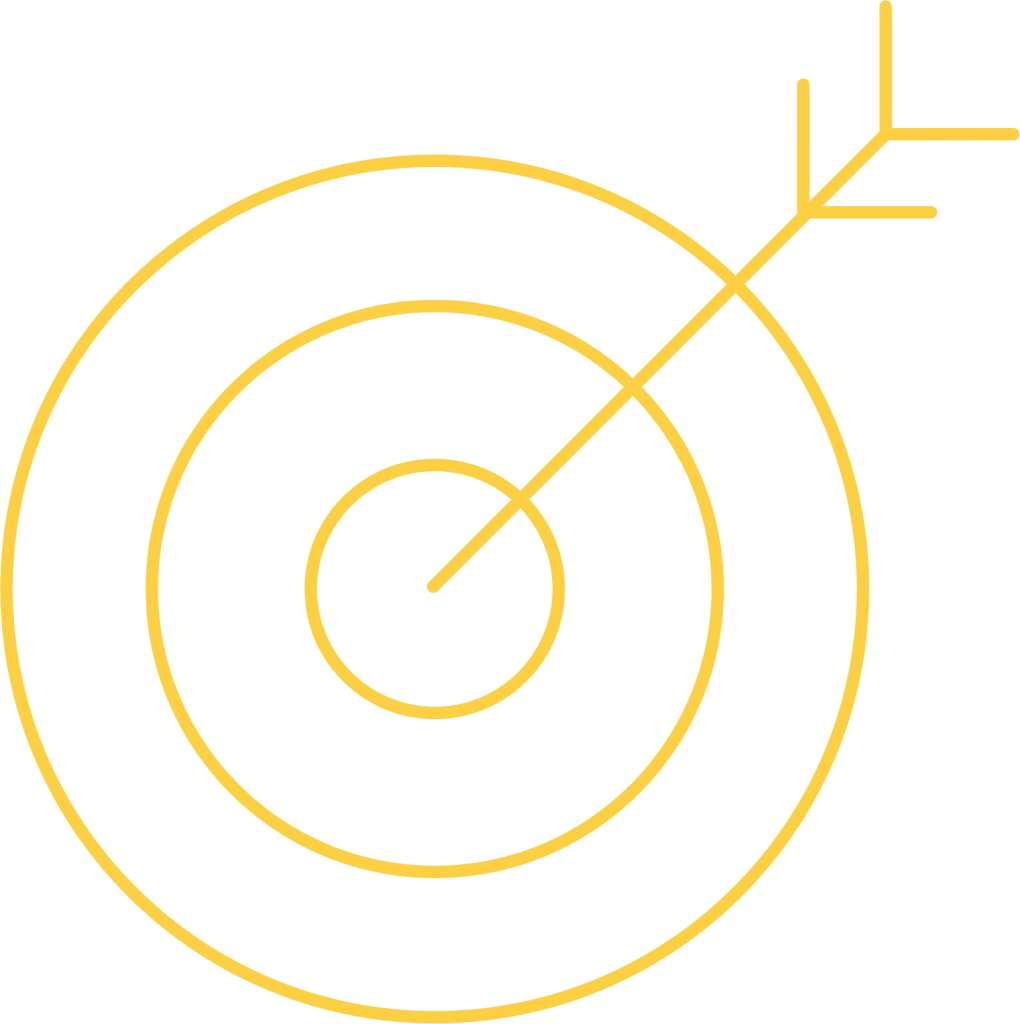 Why Transcend Executive Coaching is Transformational
As stated earlier, transformational coaching is targeted at delivering drastic change.
We coach knowing that elite executives excel at both the tactical and people sides of business and life. To master your life, it requires deep reflection and courageous action. This is where Transcend excels. 
Transcend believes that transformational executive development requires a process that is part science and part art.  We use a researched-based proprietary data-driven approach and coaching methodology that is paired with a carefully curated roster of highly trained coaches that care as much about your success as you do. 
We think of executives as elite athletes. Guiding them to learn and integrate psychology, tactics, tools, and processes into their lives. e drive an internal change that sparks a rippling effect throughout their company and relationships. Our coaches define your vision, deepening your awareness, and creating the plan to execute with maximum intentionality.  Among other critical executive functions, you can expect to develop a compelling vision, crystalize your role and impact, develop an innovative strategy and execution processes, increase alignment and accountability in your team, and improve cross-collaboration among other essential executive practices.  Ultimately, you will meet the real-time needs of your business while preparing to meet the demands of tomorrow. The ROI will exceed your expectations.   
With this in mind, we leverage two critical coaching approaches that guide each coaching engagement:
Using a set of executive competencies developed from rigorous research and 20+ years working alongside elite executives and innovative businesses across industries, we implement assessments to identify your strengths and growth opportunities,  matching them to the exact needs of the business.
PERSONALIZED COACHING ROADMAP
Transcend develops and utilizes a Coaching Roadmap and toolbox that is custom built from the individualized data collection, everlasting executive principles, innovative leadership methods that guide leaders to effectively lead in VUCA environments (volatility, uncertainty, complexity, and ambiguity), and the needs of their business. 
Below you'll find Transcend's systematic 4 step executive coaching approach that is founded on assessments, ROI measurement, and behavioral science to ensure the transformation you seek.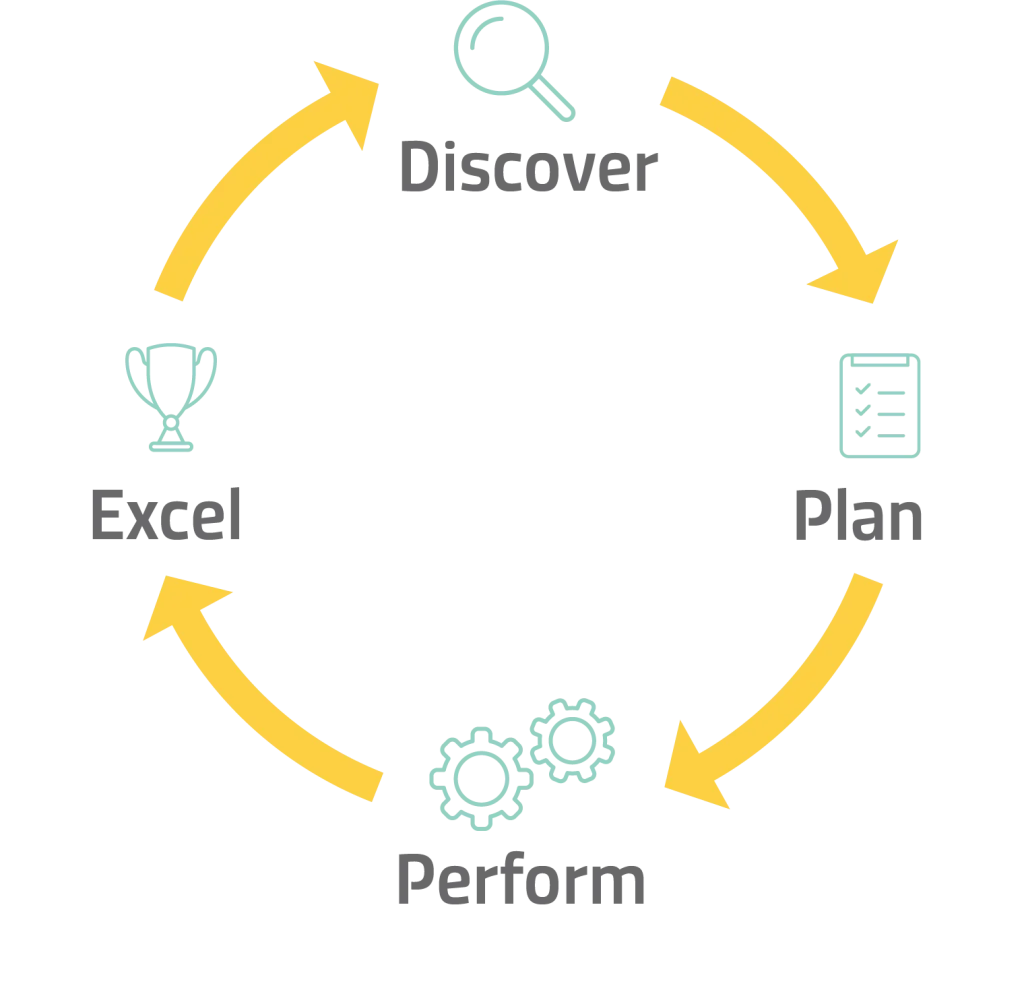 1. Discover:
We help you uncover where you are and where you want to go by gathering data to tailor our executive coaching to you. No two individuals are alike and transformation isn't achieved by a one-size-fits-all process.
2. Plan:
Creating a path to the next level in your growth. Once the data is configured, we work with you to create personal and professional goals by selecting targeted areas. This plan of attack keeps you on track to achieving your aim with precision and focus.
3. Perform:
Putting the plan into action as a catalyst to developing awareness and practicing putting new mindsets, tools, processes, and systems into action. This step is all about strategy implementation and integration.
4. Excel:
Ensuring lasting change with continuous growth. The Transcend executive coach reinforces your new behaviors and mindsets to maintain and accelerate progress.
Repeat the Cycle:
Visions and growth needs evolve as goals are achieved and business and life circumstances progress. Growth and learning is continuous and thoughtfully builds upon itself.
In the end, the most successful executive coaches, like the team at Transcend, are transformational executives themselves or have worked alongside C-suite executives and within businesses to make the impossible, possible.
Our team of coaches are business owners, corporate board members, investors, and HR experts and have credentials and recognitions that are unrivaled. We are certified ICF coaches, YPO Forum facilitators, award-winning YPO and EO resources, and recognized thought leaders.
Most importantly, we are believers in the power of a bigger vision, a people-first approach, and have the tools to execute every step of the way. We define ourselves as people who are courageously inspired and relentlessly champion to elicit transformation within each individual we work with.
The strength of Transcend's approach to executive coaching lies not only in our research, but our coaches themselves. They stand alongside you at the intersection of growth and opportunity. To maximize our effectiveness, our coaches participate in forums to learn from each other, solve client challenges and continually sharpen their coaching abilities by collaborating with other industry experts.
But most importantly we inspire you, challenge you, and champion you because we understand the challenges you face and how to overcome them. We know what elite executive, organizational, and optimal business performance looks like. We have the relational, tactical, and psychological approach to unlock transformation because we're there every step of the way working towards that goal.
We invite you to review our executive competencies to better understand the areas our executive coaching experience will focus on.