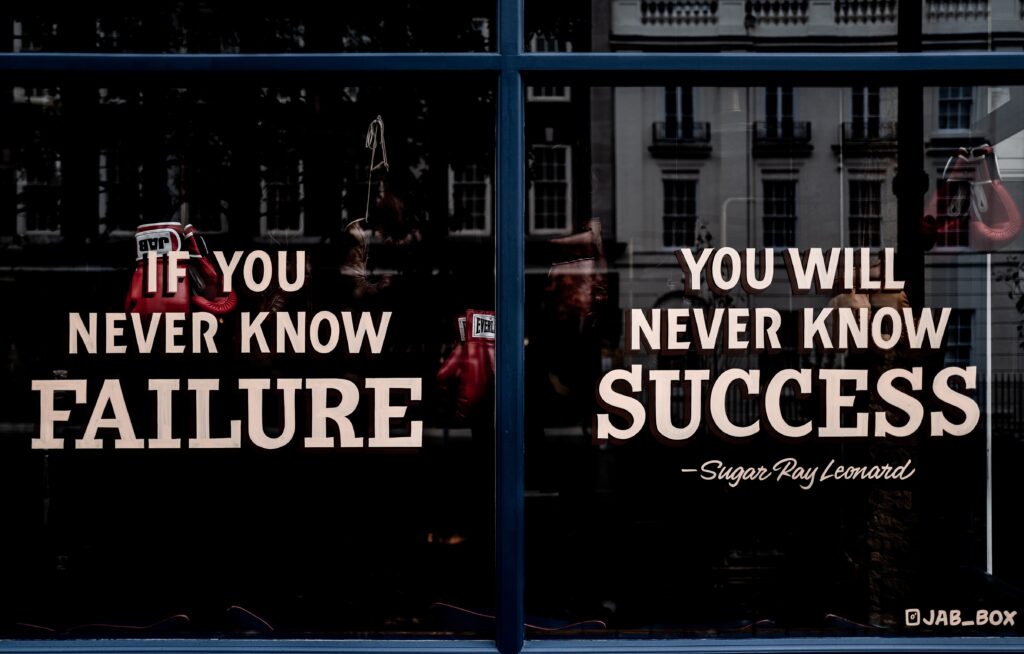 In the first article of our Preparing Yourself For Leading Change series, we identified that successful change requires a triad approach that calls for alignment between the executive sponsor, change management specialists, and project managers. This collaborative approach promotes unity throughout all levels of the organization and drives successful adoption. As we dive deeper into our series, we'll focus specifically on the executive sponsor's role in change and how executive coaches empower leaders to drive successful outcomes.
Before we examine the three primary responsibilities of the executive sponsor, we'd like you to take a quick stroll down Memory Lane.
Think of a significant moment of change in your life. Was it planned, or a sudden matter of necessity? Was it a positive change that you felt excited about, or did you endure it because you knew you had to? No matter the circumstances of the change, you probably have strong feelings associated with it. The mere act of recalling your experience with change has surely stirred something inside of you.
That murmur within you is the psychological component of change.
It penetrates all aspects of a significant pivot in your life. Whether the change is large or small, personal or professional, you will inevitably experience the psychological impact of change. Successful leaders of change understand the psychology behind significant transitions and are able to lead others in a way that is inspiring, authentic, and transparent.
Throughout your professional journey you've probably noticed that executives tend to focus on high-level decisions when launching a change initiative, and they overlook the fact that change can only occur when stakeholders at every level embrace, adopt, and drive the initiative forward. When leaders assume the role of a director and not a driver of change, entire teams are left navigating the fog of a vision that has not been fully realized.
If executives do not properly resource the change, with project and change management professionals that chart a clear path for how to plan, implement, and measure change, they'll be left confused, frustrated, and at-risk of placing the blame on people who were never set up for success.
Instrumental to successful change is an active, inspired, and engaged executive sponsor who recognizes that there will be a psychological impact at every level of the organization. We won't try to sugarcoat it: change is hard.
Thankfully, you don't have to walk this road alone.
Executive coaches play a pivotal role in helping executive sponsors of change successfully manage the psychology and process of change in a way that is thoughtful, tactical, and effective.
The 3 Primary Responsibilities of the Executive Sponsor
Transcend executive coaches have helped leaders across the country navigate individual and organizational change. While all our clients have emerged with a greater degree of success than they would have achieved on their own, we'd be loath not to admit that executive sponsors have the potential to be the top contributor and biggest obstacle to change success.
As executive coaches our mission is to equip leaders with the tools they need to be successful sponsors of change at every level and step of the process. Your role as an executive sponsor is to champion 3 primary responsibilities, each of which is geared toward keeping you actively engaged in change.
1. Be the Visible Face of Change
More often than not, if a change initiative falls short of success it's due to the executive sponsor behaving more like a wallflower and less like a leader. When leaders firmly affix themselves at the tip of the spear of change, they can go a long way in clearing obstacles to success.
The first responsibility of the executive sponsor is to be an active and visible champion of change. It's not enough to just say that you support the change–you must be the very face of it.
As the face of the change initiative, you should have a visible presence at all public events. Stakeholders look up to you and trust that you have their best interests at heart. Nothing will be more important than understanding how your very presence has a massive impact on how stakeholders process the psychological components of change.
In addition to being highly visible, you must establish a communication cadence that is consistent and transparent.
You may have heard someone say, "I'd rather you over communicate than under communicate." This is especially true when embracing organizational change. It's critically important that your messaging strategy is developed with honesty at its core, and consistency at its back.
Next, you will need to ensure that you engage your employees and stakeholders regularly to nurture relationships and keep a finger on the pulse of the change initiative. You'll need to be actively engaged in discussions regarding how the change is going. Don't think of it as micromanagement; it's simply demonstrating that you care. This is your chance to be a role model for how to adopt change.
2. Build A Coalition of Sponsorship
As an accomplished leader you already know how to reach across, down and every which way to bring others to your side. As you embark on a change initiative, you'll be once again asked to reach down to mid-level leaders and mobilize key stakeholders to build a collaborative coalition around your vision.
An executive coach is a strategic ally to bring into your coalition because we help drive alignment among stakeholders in an objective and transparent manner. With a coach by your side, we help you prepare for and adeptly manage resistance from stakeholders, while crafting a roadmap for change that everyone will rally around.
Together with your coalition you'll build awareness for how the change aligns with the vision of the organization. Remember when we noted how important it is to remain visible throughout the process? By bringing your coalition in alignment with the organization's vision, you create a united front that reinforces the goals for the change. Together you will foster trust among stakeholders that your decisions were crafted thoughtfully and with everyone's best interests at heart.
As the executive sponsor of change you will also need to recognize and honor the human elements of change. Remember that change is hard on everyone. You're not only asking others to embrace change, you're also giving them more tasks and responsibilities.
Many of your project and change managers will be navigating their own emotions while working diligently to implement your vision.
As their leader, you need to take the time to offer visible recognition and rewards to those who are working tirelessly to adopt the change. Remember: change is a big "ask" and it's challenging for everyone involved. Consistently reinforcing why the change matters will go a long way in fostering adoption of change at an individual and organizational level.
Likewise, an executive coach acts as your personal support system so that you can manage the psychological components of change within yourself. As we work to ensure your needs are being met, you can harness the energy to inspire others to push forward.
3. Communicate and Champion the Change Initiative
Even those within your coalition will need constant reassurance that the change is necessary and part of a greater vision for the company. To reinforce your vision, you will need to directly and consistently engage with your management team and everyone else who will be impacted by the change.
By keeping stakeholders engaged in conversations about the change, you build legitimacy for the change effort and reinforce why it's needed. Your change management team will need the bulk of your energy and focus and rely heavily on clear and consistent communication in order to execute their tasks. You will need to provide the resources, tools and support they need to move their employees through the change process.
Remember, your mid-level managers are the arbiters of trust in your organization. If your management team loses the trust of their employees, the change initiative can quickly fall apart. Executive sponsors should focus ample time toward highlighting progress that's being made, so that managers see the tangible results of their efforts and can use that positive momentum to energize their teams.
The most important thing you can do as an executive sponsor of change is to remove obstacles that prohibit your coalition from moving through the plan. As you move through each step in your plan for change, keep your eyes open for these common roadblocks:
Lack of motivation to change

Slow adoption of change

Lack of skills or resources to be successful in driving change

Lack of understanding why the change initiative is important to each stakeholder
By being a reliable and stalwart ally to your management team, you'll build trust and confidence that will penetrate every level of your organization.
Change is a journey. Your executive coach is your guide.
Okay. We know that was a lot. But that's the thing about change: it's a journey even when it's small. Everyone moves through change differently, and your role as an intentional and visionary leader is to anticipate how others will process change and make a plan for how to address every challenge and win along the way. You're in a position of leadership because all along you've put people at the center of your purpose and perspective.
Whether you're about to embark on a journey to change, or you're simply planning ahead (as all great leaders do), remember to keep your vision focused on the future, and your passion for people at the center of your decisions and actions.
Oh, and when change just feels too overwhelming? Take a few to catch your breath. Your executive coach is right by your side, ready to help you step back on the path to success. Transcend has some of the nation's leading Prosci Change Management Practitioners on hand to guide you through the strategic process of change and put you on a path to successful adoption.
Your next best ally is just a click away.