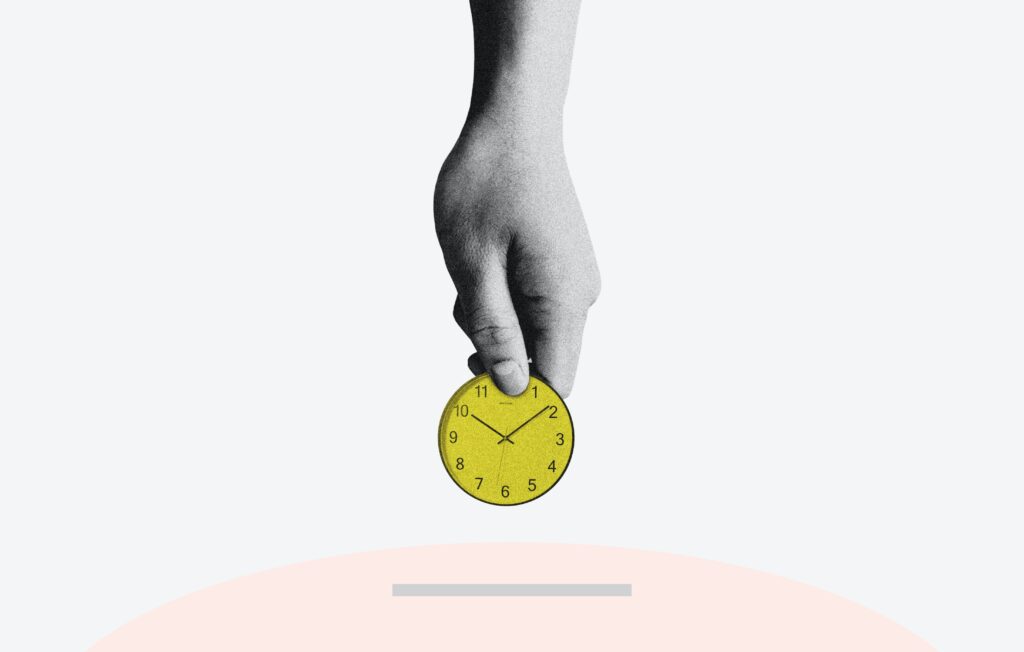 How are you feeling and how are you leading?
It's OK to be honest. Take a moment to look deeply inward and just let it all out.
Tired? Exhausted, perhaps? Hopeful? Grateful?
It's most likely a combination of all of the above and then some.
Before we go any further, we just want you to know that you've done an excellent job this year. You made it to where you are because you're a visionary, passionate, and driven leader. Being the one that's counted on to continuously deliver the calm and focus can actually feel isolating at times, especially in the midst of an ongoing crisis with no end in sight. Let's face it, executive leadership is a full contact sport. It requires all of you and even the most elite leaders experience fatigue and a longing for what's next more than they openly admit.
You're not alone.
This has been the most transformational year for leadership and executive lifestyle in modern history. 2020 has called into question what it means to be a parent, an executive, a friend, and in many ways, your why. In less than 12 months you've likely had to tackle emotionally taxing real time leadership situations such as salary adjustments, cost cutting, centralizing business decisions, downsizing colleagues, while bringing the inspiration and focus within a remote environment. If you happen to lead a business that's surfing massive pandemic growth, you may have similar emotions to those who are not. Yes, there is such a thing as opportunity stress. It impacts executive leaders in similar ways to the stress that results from challenge.
If you've been on a video call with the Transcend executive coaching team, or been in our office, you may have seen our enterprise leadership mantra:
Fearless
Strategic
Agile
Resilient
Embracing these elements has never been more important as you face a new year poised to introduce additional obstacles to overcome and opportunities to seize. You likely reached your level of success because you're fearless, strategic, and agile. You've made it through 2020 because you're resilient.
Even so, the most resilient among us eventually burn out if we don't have the support and strategies that create growth. You can only muster so much emotional energy before you must step back, decompress, and find a sustainable way to continue. That is why executive coaches are so critical to helping you refocus, re-energize, and move toward the future with purpose and passion.
Executive coaches reignite the spark that compelled you to be an executive. Our goal is to help amplify the passion for your role and the path forward. We provide the tools, cadence, and vision to put you on a path that focuses on the things you can change and establish systems for the things you can't. In short, we are conduits for change that allows you to deliver your maximum impact with purpose.
Are You Leading Withing the 80/20 Rule?
Now wait a moment–we're not talking about the perfect ratio to get a juicy, tender burger. When we mention the 80/20 Rule, we're referring to the way executives should be allocating time, energy, and focus. When your attention is improperly allocated, you're far more likely to fall into a never-ending cycle of fractured focus, increased anxiety, and burnout. The cycle goes something like this:
Executive anxiety lives in the future. The idea of the unseen risk lurking around the corner is a place of intense pressure for every executive. The future is quite simply something you can't control, and that's a harrowing thought to come to terms with.
Which is why it's critically important that you pour your energy and focus into the things you can control. That's where the 80/20 Rule comes into play.
As a rule of thumb, allocate this time across 3-4 high value elements of your executive role that only you can deliver. Everything else needs to be delegated to someone who has the resources to execute, and quite frankly, will likely execute better than you.
Allocate the remaining 20% of your energy needs to critical elements of the business you have influence over. These are things that you can't necessarily control but you can assert your wisdom and insight to influence others to take these initiatives to new heights.
Leading inside of the 80/20 Rule results in increased focus, purpose, and impact. It's impossible to reach your next level performance without reining yourself in and empowering others around you. One of the most valuable aspects of an executive coach is our ability to focus future pursuits into strategies that build the capabilities and capacity around the executive. Building around the executive minimizes future apprehensions and empowers you to lead the charge forward with confidence. In our work we have seen a clear pattern. The greatest risk to the business is an executive leading well beyond the 80/20 rule. Set the business free by engaging a coach to discover your 80/20 leadership strategy.
Providing actionable strategies for executives and CEOs at every stage of performance
While executives share similar experiences, we know that you are cut from a unique cloth. Every executive is at a different level of performance and the strategies that work for one may not deliver for another. However, certain dynamics signal that an executive coach could be an exceptionally wise investment. There are actionable strategies that will deliver exceptional ROI if you are experiencing any of the following. Here are just a few:
Strategy and Roadmap
The lack of a clear leadership vision and a professional growth roadmap
Fading executive energy without a proactive talent resourcing plan
An impending major transition in business and/or life
An underdeveloped, or non-compelling, business strategy
A pattern of mixed execution results
Diminished connection to the strategy beyond the executive suite
Team and Execution Performance
Lack of quality data within critical elements of the business to drive performance
An underdeveloped executive team, or a team missing capabilities and capacities
A suboptimal meeting cadence and structure to drive performance and alignment
Executives operating in silos instead of operating as an enterprise team
Lack of a clear business strategy and execution plans across business units that link to the enterprise strategy
Soft role alignment, decision making rights, empowerment structures and accountability
Compensation plans that may be disconnected to the long-range strategy and enterprise values
Missing executive team development and individual growth plans
These dynamics strike at the performance and capabilities of every CEO and executive, regardless of their experience and business size. They also strike at the core of your business potential. Each of these dynamics are exceptional opportunities to scale your leadership and revenue. They are simply too critical to ignore.
There really isn't a perfect time to engage a coach.
Honestly, an executive rarely feels like they have the time to resource a coach. However, the "right" time is when you're ready to get serious about next level of performance in your leadership, team, and business. You do not need the plan, solution, or end goal to begin your coaching engagement. Uncovering these elements is the what the coaching process is all about.
If we could impart a final piece of wisdom, it would be to give yourself the same grace, resources, and investment that you pour into others. Executive leadership was never intended to be a solitary journey. There are resources that can help you discover a way forward and reinvigorate your passion for the incredible business you lead.
Just ask yourself: am I ready for change? If you pause for even a moment to ponder the pros and cons, or make up a reason to avoid it….you're ready. It's time. Let's connect.