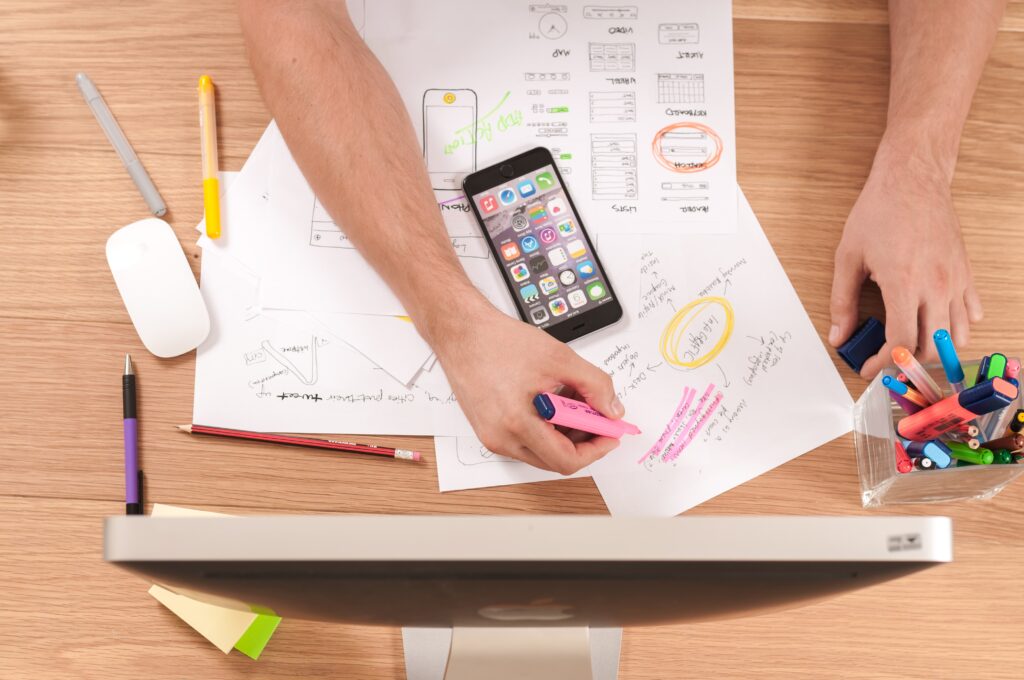 Over the many years that our executive coaches have worked with organizations to develop and execute strategic succession planning, we've observed that most leaders share the same pain points and fears about transitioning out of their organization.
• Will my successor be the leader my company needs to succeed?
• Am I really ready to exit?
• Am I leaving my legacy to chance?
• Will other key leaders leave because I do?
Succession planning not only marks the beginning of an organizational transformation, it serves as a stark reminder that you will soon embark into uncharted territory, both personally and professionally. Having fear or anxiety around making this transition makes sense, given the blood, sweat, and tears you've poured into your company over the years.
While transitions come with uncertainty about the future, our goal as coaches is to help you recognize and honor the incredible contributions you've made throughout your executive journey. Your leadership has brought vision and inspiration to countless individuals, and although it may feel overwhelming to turn the page, we hope you'll find it within you to congratulate yourself on all of your success.
Conquering fear and finding a path forward is just one of the many compelling reasons why CEOs and their organizations need to take succession planning seriously. Deviating from a plan, or not having a plan at all, can cause uncertainty at all levels of the organization. Poor planning may even force you to remain in your role long after your desire to transition as CEO because the company is not adequately prepared for you to leave.
The role of an executive coach is to eliminate anxiety around transition by helping you:
• Identify, honor, and leave behind your desired legacy.
• Create a clear and strategic roadmap that spans the rest of your tenure.
• Preserve the company's vision at every level.
• Focus your energy on the things that matter most to you and the company.
• Ensure critical stakeholders are brought into the transition and are aligned with succession goals.
By walking alongside you through each of these objectives, we help you gain peace of mind and excitement for what's to come after your transition.
The Succession Planning Process
Strategic succession planning will lay the groundwork for future success and keep your leadership team focused on actionable steps for reaching organizational goals.
A proper succession plan should start at least one year prior to the anticipated exit. Ideally, you and your organization should begin planning two to three years in advance or even longer. The more time you allocate to the transition, the more comfortable you and the company's stakeholders will feel about the change.
Abrupt or messy transitions spark confusion at all levels of the organization, and can result in loss of talent, fear among stakeholders, and confusion for your business partners and customers. Most importantly, a comprehensive strategy identifies the direction the organization is headed, how the new executive will help everyone get there, and the foundational work that needs to be done to maintain your legacy.
If you're planning to exit your company in the next few years, there are several critical goals you need to account for as you craft your succession plan:
1. Develop a comprehensive business strategy to serve as the foundation for focused decision-making regarding succession planning.
A comprehensive business strategy helps you codify the long-term vision of the organization, which in turn empowers you to properly assess and choose a successor who will be able to execute on your goals.
Your business strategy will also give you insight into whether your existing talent has the capabilities and competencies needed to make the future a reality. Developing your plan far in advance of your anticipated transition gives you ample time to evaluate strengths, identify talent gaps, and put strategies into motion so that when your successor arrives, the organization as a whole is primed and ready to tackle the long-term vision you've so carefully crafted.
2. Assess the talent within your organization to identify strengths and opportunities in relation to your business strategy.
A talent analysis helps you understand if you have the right people, and if you don't, how you might help them grow to meet the needs of the new successor. Your current team will play a pivotal role in executing the succession plan, so take the time to identify each person's strengths and how they can contribute to each objective along the way.
This is also an opportunity to re-assess company culture. You, along with the rest of the leadership team, may decide that the culture needs to be transformed to meet the future vision. This may require "new blood," or a detailed plan for transitioning to a new culture over time.
3. Highlight the most important leadership competencies, skills, and characteristics specific to any transitioning roles. These need to be tied to the business strategy.
During this step of the process, take time to reflect on your legacy, achievements and all your incredible strengths that have helped you reach your level of success. It can be challenging to evaluate oneself honestly and openly, which is why an executive coach can be one of your greatest resources in helping you recognize and honor what makes you exceptional.
By examining your own strengths and achievements, you can gain clarity into the type of person who can fill your shoes. The organization is going to rely on your successor for years, perhaps decades from now. As the current leader, you must closely evaluate your leadership style and determine with your team if someone like you will be the right fit for the company's future vision, or if the organization wants/needs someone (or something) different.
4. Identify your top internal candidates for potential succession.
A deep examination of your current talent will also help you assess how much time an internal candidate might need to be groomed for the role versus the cost of hiring someone from outside of the company. When evaluating internal talent, measure them against the key characteristics you identified in step 3, so that you can accurately assess if the candidate can be coached and developed to meet the needs of the role.
An often-underestimated benefit of grooming internal talent is that you can breed loyalty and drive engagement in the organization. Internal talent may be longing for their opportunity to take the next step in their career and will view the transition as a chance to prove themselves and their dedication to the organization. Hiring from within also helps your organization retain legacy knowledge that may be useful to your successor.
On the other hand, outside talent can bring fresh perspective and inspiration that will drive the organization to realize the vision for the future. When considering outside hires it's important to align yourself with strategic partners who can evaluate your needs objectively and tap into their specialized networks to find the right talent.
An established recruiting company such as HireBetter can prove to be a valuable partner in evaluating talent and taking management of the task off your team's plate, while providing a neutral and experienced perspective.
Whether you promote from within or pursue outside talent, your decisions need to be grounded in what is best for the organization, not what is most cost-effective or easiest. Before you make any decisions, consider what you might be leaving on the table by not making the right investments in the future of the business.
As you craft your succession plan, be sure to include answers to these key questions:
• For those who were not promoted, how do you keep them from leaving the organization?
• Do you have plans in place to help your top talent reach their career progression goals?
Remember to keep your intentions set in the future. When you've transitioned out of your role, you'll want the peace of mind in knowing you not only laid the path for your successor, but you've provided a way forward for the rest of your team to meet their individual goals.
5. Develop an executable succession roadmap with clear actions, owners, deliverables, and timelines.
Your executive coach will play an important role in the development of an executable succession roadmap. Transcend executive coaches have the tools, strategies, and experience to help you craft a plan of action. We work to recognize the needs of the organization and balance those goals with your emotional and personal needs as you move through the transition.
An executive coach also serves as a valuable, objective third party that keeps you focused on the facts and your strategic next steps. Your coach will help alleviate anxiety and more importantly, they're your rock when you're feeling overwhelmed by the prospect of leaving.
During this step you'll be guided toward building your personal "Board of Directors" who you will rely on to keep you focused. This neutral group can help you understand how your decisions will impact the business and give you the support you need to unpack what you really want out of the transition.
6. Level up your chosen internal successors to the exact needs of the position and organization through comprehensive leadership developments plans. These plans need to be tied to role competencies, skills, and characteristics.
If you've chosen to promote from within, you'll need to have a clearly defined "scope of work" for your successor to work from. It can take years in advance of the transition for an internal candidate to undergo the growth that needs to occur personally and professionally. You will need to allocate substantial time and resources to developing your successor's leadership skills.
Your successor may be the right fit to deliver on company goals, but they also need to be ready to step into their leadership role with the ability to inspire and "level up" their team.
7. Seamlessly and comprehensively onboard successors into key roles over the course of 12 months.
A common misconception among CEOs (and other c-suite executives) is that they can easily train their successor in the span of a few months. This thought process can stem from a desire to keep costs down or may even be a manifestation of a deeply held fear of transitioning out of the organization.
It's ideal that the successor is brought on a full year in advance of the exit, so that they can be an active participant in the final stages of the succession plan. They need time to understand their role as an inspirational leader and become acquainted with all aspects of the company.
It will be vitally important that your successor spends ample time earning the trust of employees in every level and branch of the organization. Over time, your team will become comfortable with their new leader, and see the transition as an exciting new chapter.
8. Retain top talent and create company-wide buy-in through clear communication about the succession process and provision of plans for career progression.
Keep your company involved! This seems like a no-brainer, but it's one of the most common mistakes companies make when transitioning leadership. If you ignore feedback from internal stakeholders, you risk alienating and losing them. You might damage the company culture by giving off the impression that only you and the "higher ups" have a say in the future of the company.
In some cases it may be impossible to announce a transition far in advance, but by implementing incremental steps and slowly acclimating stakeholders to the transition, you can mitigate confusion and increase buy-in.
You'll also want to get buy in from others in the organization so that they feel positively about their new leader. The vision for the company needs to be carefully dripped out in a narrative over time so that employees at all levels of your company start to recognize the changes and can provide feedback.
Evaluating and accounting for how to keep your company involved in the process takes time and is yet another reason why you should begin succession planning years in advance.
Lean On Your Executive Coach To Guide You Through Succession
The role of an executive coach is to keep everyone focused on the clear process and the vision for the company. We know that there will be moments of fear, disruption, change, and there may even be some backtracking. With your coach by your side, you'll have the tools, strategies and support you need to enter a new and incredible phase of your life.
Perhaps most importantly, a coach empowers you to set the organization on a path that works because of you. Years from now when you look back on your legacy, you'll feel confident that you left the company more inspired, more capable, and ready to forge a future that was inspired by you.
If exiting or retiring is on the horizon: congratulations! Your achievements are no doubt incredible. We hope that you'll look at the succession process as an opportunity to set your company on a path for success. Staging a successful transition that allows your team to thrive for years to come may end up being the most important and memorable facet of your legacy.