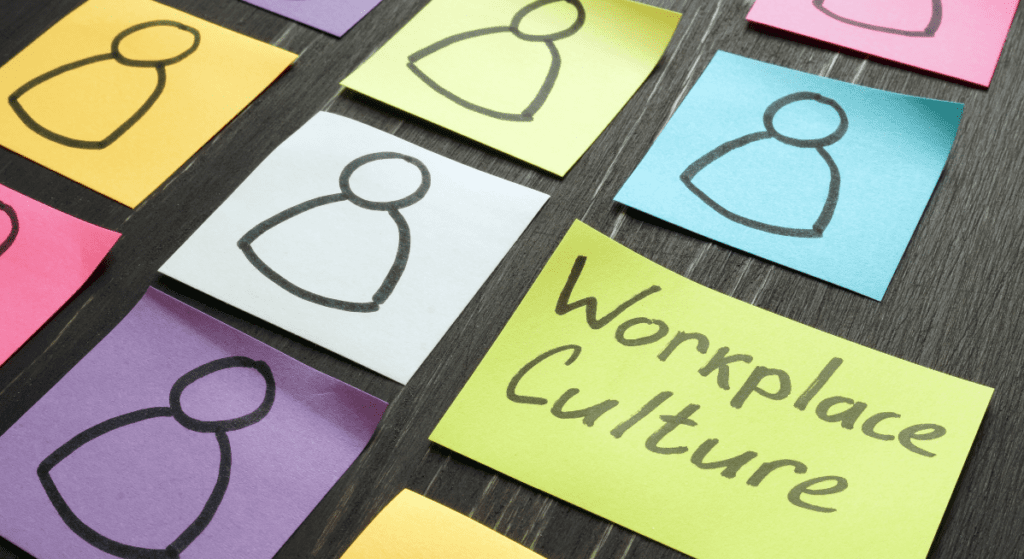 The Hidden Lever that Can Make or Break a Business Transformation
It's been well documented that a top reason why many mergers and acquisitions fail is due to culture-driven issues.
The same holds true when it comes to successful business transformation. Having been directly involved in over 25 acquisitions and several business transformations, I've seen how a focus on culture in the early stages can have a profound impact on the successful outcome.
I once worked with a CEO of a manufacturing business that was struggling to survive in a rapidly disrupted market. He decided to ignore the need to evolve cultural behaviors that had ceased to serve the business well and were now partly the reason for declining market share. Even after intense financial restructuring and launch of a well-planned growth strategy, the business went into Chapter 11 and later liquidated at pennies on the dollar. While evolving the culture might not have saved the business, continuing to reinforce behaviors and antiquated ways of operating undoubtedly accelerated its decline.
Today, many organizations are currently conducting, or are considering making, transformational changes for reasons that include achieving new levels of significant growth, creating bold disruption in the markets they serve, or remaining relevant in a disruptive industry. Transformation is often described as materially changing how a business operates. Organizations entering such change often start by creating a new strategy and then aligning it with execution plans. However, one of the most critical factors often neglected in transformational efforts is evolving the culture. This is especially true when companies at the opposite ends of cultural spectrums decide to merge, as noted in this article from Harvard Business Review.
"When tight and loose cultures merge, there is a good chance that they will clash. Tight company cultures value consistency and routine. They have little tolerance for rebellious behavior, and use strict rules and processes to uphold cultural traditions. Loose cultures are much more fluid," say the authors of the HBR article.
Having worked in various HR executive and performance consulting roles across several industries, I've been involved in both successful and unsuccessful transformational change initiatives and witnessed the clash between tight and loose cultures. The implementation of enterprise-wide change can be some of the most challenging and most rewarding work for any executive team. Stakeholder demands and pressures are high, the speed of execution is fast, and there's little room to miss critical objectives that can easily derail the plan.
Transformational change puts to the test all aspects of effective leadership.
Culture, often perceived to be nebulous and hard to measure, is rarely factored into the equation at the start of transformational change. However, just like leadership, culture is one of the most important ingredients in determining an organization's sustainable success. For simplicity's sake, think of culture as the manifestation of beliefs, assumptions, and attitudes that evolve over time creating the norm of 'how things get done' across the organization. Though I say, 'for simplicity's sake,' make no mistake, culture is at the essence of any organization, and therefore it must evolve and align with the desired transformation.
When most executive teams launch transformational change, they often enlist a consulting firm to help create strategy and design the execution plans. From here, depending on the sense of urgency, the leadership team quickly communicates the what and why behind the strategy and then executes the required actions. Rarely, however, is culture considered at the onset. The norms of 'how things get done' tug against new operating direction and it's not long before execution begins to falter, milestones are missed, and frustration mounts. This tension creates a drag on transformation progress and results in suboptimal achievement of the plan or even failure of the transformation strategy altogether.
When culture is a centerpiece of strategic development, however, the pace of positive change and, ultimately growth, are accelerated. For example, as head of HR for a global business, I helped implement an aggressive multi-year growth strategy that put an emphasis on fostering and harnessing the power of a healthy workplace ecosystem. Following the strategy creation, the CEO agreed to start with determining what different behaviors such growth would require. The process quickly illuminated that the 'ways of getting work done' for single digit growth, would not suffice moving forward. This meant refreshing our values, our leadership principles, our approach to performance management and the associated reward levers. Such changes paved the way to promote and hire aligned talent and to highly reward those who excelled in the new high-growth culture.
The connection between transformational change and organizational culture is profound and must not be ignored. Here are three ways culture and transformational change are interconnected:
Culture Defines Norms and Behaviors: When leaders seek to drive transformational change, they are essentially challenging existing cultural norms and introducing new rules. The existing culture and reinforcement processes may resist change, making it crucial to understand and address these cultural aspects.
Culture Must Align with the Transformative Vision: To successfully lead transformational change, leaders must align the new vision with the existing culture or work to shift the culture to support the change. If the new vision contradicts the prevailing culture, resistance is likely to be strong. Leaders may need to evolve the culture to make it more receptive to the desired change.
Culture May Resist the Required Changes: Organizational culture can either facilitate or hinder change efforts. A culture that richly values innovation, adaptability, and continuous improvement is more likely to embrace transformational change. Conversely, a culture that is risk-averse, hierarchical, or resistant to change can create significant barriers to transformation.
The transformation of how an organization operates usually means the ways in which work gets done needs to materially change. Culture and transformational change are intrinsically linked. Successful leaders understand that culture can be a powerful ally or a formidable obstacle in their change efforts. By recognizing the influence of culture, aligning change initiatives with cultural values, and actively managing cultural shifts, leaders can increase the likelihood of achieving successful transformational change within their organizations.
Here are two actions executives should take when leading through transformational change.
Set and Demonstrate the New Behaviors. Culture change starts with leadership. And transformational change requires leaders to model the desired cultural behaviors. Make it a priority in the strategy process to determine what needs to shift in how the organization behaves in a post-transformed state. Be clear on what these new behaviors look like in action for all leaders across the organization. Then update and adjust values, leadership principles, and all processes that reward and reinforce the culture.
Install Long-Term Sustainability: To send a powerful and important message to the organization, leaders must consistently demonstrate the values and behaviors associated with the change. Conversely, leaders should swiftly deal with those who do not align with the vision in their words and actions. For example, a mindset of "failure to evolve" will undermine the intent to transform.
Successful transformational change should lead to a culture that supports the new way of operating. Leaders must ensure that the changes are not superficial but deeply ingrained in the organization's cultural fabric. This long-term alignment between culture and change is critical for sustainability. If you're interested in diving deeper into the topic of culture's impact on managing changing and maximizing operational excellence, download our free whitepaper entitled, "Using the Five Levers of Change Management."
At Transcend, we view leadership and culture as two sides of the same coin. We help executives transform their companies by focusing on the tactical and psychological aspects of effective leadership and leading transformational change at all levels across the enterprise.
If you're interested in implementing culture-nurturing transformation within your organization or in your leadership role, I'd love to connect with you. To learn more about Transcend or connect with me, visit my bio page here.
Dive deeper into culture's impact on managing changing and maximizing operational excellence — register now to download our whitepaper.