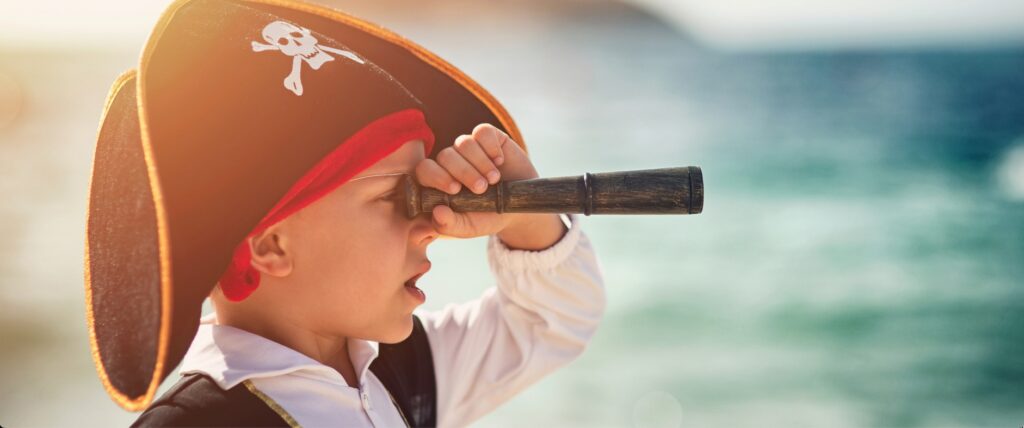 Accelerate Problem-Solving, Innovation, and Growth by Cultivating a Forward-Thinking Mindset. 
Regardless of the industry or size of your organization, as a chief executive, you are continually facing disruption at an unprecedented scale and speed. If the pandemic years were not already overwhelming enough, there was scarcely time to catch your breath before the breakneck pace of artificial intelligence development, economic volatility, and talent shortages began. 
In addition to the challenges of day-to-day business decisions and market dynamics, you are likely being tasked with reimagining horizontal and vertical collaboration structures, driving employee engagement regardless of work location, and developing emerging leaders to fill in critical talent gaps in mid-level leadership roles. Tackling these intensely disruptive challenges with the added complication of hybrid work environments may seem daunting, but you can be highly effective with the right mindset and tactics.
When CEOs and their senior executive teams align on a long-term strategy and embrace a forward-thinking mindset, they will remain grounded in their roles as visionary leaders who inspire and motivate others to achieve organizational goals and growth at a pace that will outperform the competition.
A forward-thinking mindset is invested in the future. Chief executives who practice this level of strategic thinking can discern the challenges ahead and lay the framework for overcoming them now. When you lead with your purpose grounded in the future, you inspire those around you to innovate and meet the challenges head-on.
Three ways CEOs can drive forward-thinking in their organization
1. Constantly push for operational excellence
Regardless of the types of disruption and market dynamics of your specific industry, you've undoubtedly updated or changed many of your company's systems, processes, and communication protocols whether you wanted to or not. Now's the time to harness the momentum of the effort you've put into elevating your talent, infrastructure, and technology, and continually drive them toward excellence.
The blessing (some might say curse) of being a forward thinker is never being fully satisfied with the organization's competitive edge, efficiency levels, or innovation generation. Forward thinkers know that everything can be improved upon, even systems that appear to be optimal. You should strive to establish a culture of excellence and hold your team accountable for continuously improving.
2. Seek and implement innovative leadership
While you might not think of yourself as a fearless leader, your employees will be more confident and motivated if you fully step into that persona and champion the inspirational vision that will drive innovation. Psychologically, the weight of those expectations makes it far too easy for many CEOs to become mired in the tyranny of the urgent, unknowingly focusing on day-to-day tasks rather than the strategic-level work that will ultimately determine the long-term growth of the company and the vitality of the culture. Operationally-minded executives are often tempted to go the DIY route rather than delegating or investing in the leadership development of their next-level leaders. However, forward-thinking CEOs understand that their role as a leader is to align, inspire, and empower others to achieve company goals — not mired in the minutia.
You should be working toward implementing innovative processes that put the power in the hands of your top talent so that they have the tools, inspiration, and strategies to execute tasks and work toward your vision for the future.
3. Create a thriving ecosystem of innovation
Innovation is like kryptonite to your competition and rocket fuel for your employees' motivation, yet most companies struggle to systemize creativity with a cadence and rigor that drives actual bottom-line results. When you establish a process, align your leaders on initiatives with clear action items, fully resource your innovation teams, and foster an environment where everyone feels their ideas are heard and valued, your organization evolves to resemble an organism — a living, evolving entity of progress. As their leader, your role is to constantly push the boundaries of innovation so that everyone around you is challenged to grow.
The key is to make innovation your rallying cry and standard of excellence for how your executives lead, resource, and engage the business. An evolving, strategically-aligned ecosystem of innovation is infectious. It catches fire and ignites passion and purpose. People at all levels of your organization, as well as your customers, have valuable ideas to share that spur innovation. Do you have the operating values, processes, and systems to harness their insights into a kryptonite-like competitive advantage?
How to anchor yourself in the forward-thinking mindset
Perhaps you're starting to see the value of forward-thinking and how it should permeate every level of your organization. However, like all investments, it requires a reprioritization of your time.
Of course, time is a leader's most precious resource and is something you might have struggled with in your career. You'll have to set aside time to practice forward-thinking intentionally, but it's not as insurmountable as you might think.
Forward-thinking is, at its core, strategic thinking. It recognizes that not everything has to be done at once, but you must make time to start the process. Intentionally scheduling time blocks that help you think outside of real-time needs — i.e. no longer bullied by the tyranny of the urgent — is a giant leap toward future-focused leadership.
This doesn't mean that you're responsible for pondering all of the challenges ahead. It simply means you're focused on examining the critical questions in the months and years ahead. However elementary this strategy may seem, most successful executives miss this opportunity to elevate themselves and their businesses.
As you build on your ability to focus forward, you will find that each thought progresses to another. Your intention moves forward instead of inward, and the steps toward your company's future become clear enough to communicate across the organization. Those around you will be elated with the clarity and empowered to lead change.
Before long, future thinking will become routine — no longer a skill you practice — but one of the most effective, well-loved tools in your executive arsenal.
Never waste a good crisis or new disruption.
Move forward with strength and resolve.
In seasons of challenge, leaders often shift their focus from strategic initiatives to efficiency goals they meant to tackle years ago. The key is doing both through a future-focused mindset to capture internal value creation while simultaneously accelerating your long-range vision. Double down on your strengths and enter the pipeline of incoming growth with renewed optimism, speed, and resolve.
As you take a mid-year pause and reflect on your teams' progress thus far, also remember to take a deep breath during a much-needed summer vacation and remind yourself that the race you're running is a marathon, not a sprint. Be mindful of the steps you can take now to reshape the company valuation in five, 10, or even 15 years. A forward-thinking mindset will always be the best catalyst for capitalizing upon — and leading through — the unseen challenges and opportunities that lie ahead.