You've heard "work-life balance," "work-life integration," and probably even "work-life fit." All of these, regardless of title, aim to promote a healthy employee mindset in meeting the demands of professional and personal life. Unfortunately, despite the momentum of the "work-life" trend, the average American is working 47 hours per weeks, answering emails late into the evening, and leaving 705 million unused vacation days on the table, in turn, subjecting themselves to burnout. In fact, 95% of HR leaders claim burnout impairs employee retention, while retaining talent is the top goal for hiring managers in 2020. So why aren't employees taking advantage of their paid time off? Inundated with systems and technology, employees endure massive workloads, and still feel guilty about using their hard-earned vacation. Many employees struggle with the "is it worth it?" question before attempting to take multiple days away from the office. They know that once they return, there will be mounds of catch-up work while still balancing normal duties. Not to mention, work hangs over their heads for the duration of their break from the office, allowing for not much relaxation time. Those who do take on a few vacation days tend to remain attached to their phones and email, ready to take on workplace duties at any given time remotely.
Eventually though, burnout becomes a factor. At the point of burnout, the employee is miserable, ultimately leading to business expenditures. Burned out employees are less productive and more likely to leave their jobs, causing a vacuum in your company's bottom line. To solve the problem of employee burnout, we recommend assessing your employees and looking inwardly at the unsaid messages you're sending.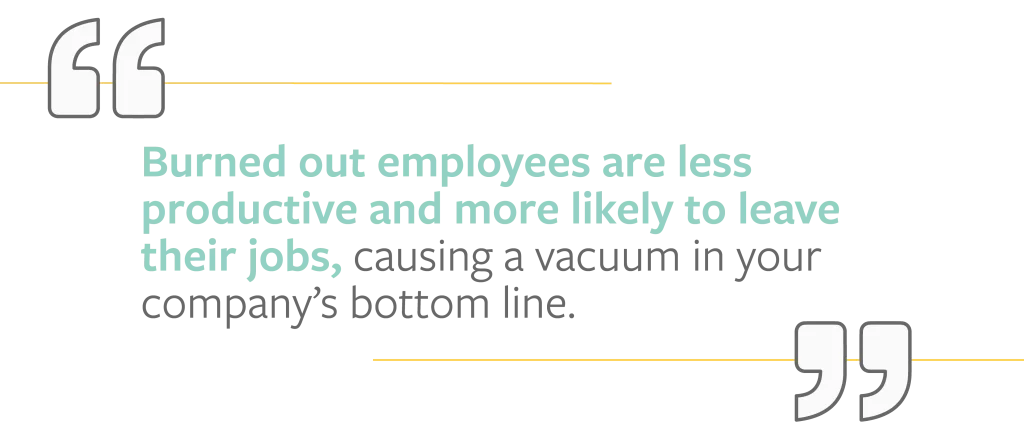 When assessing for employee burnout, it's important to understand key indicators. Do your employees seem happy and motivated? Are they collaborating with others effectively? Are they getting sick often? How productive are they? Here are a few signs of employee burnout:
Exhaustion
Mistakes
Sickness
Depression
Irritability
Cynicism
Does this sound like your team? If it does, you may need to examine how your leadership may be influencing your talent. More than likely, your organization has already begun to rethink talent management holistically by focusing on the individual, planning onboarding lifecycles from hire to retire, and assessing the "talent experience," (if not, check out our article on how an effective integrated talent management strategy can be transformational for your bottom line.) It is also crucial to consider how the behaviors and expectations you set for yourself impact aspects of these areas of talent management. As a leader, your actions, behaviors, and attitudes should align with the values you expect your employees to exemplify. You cannot ignore you are being observed and your actions will be replicated by others within your company.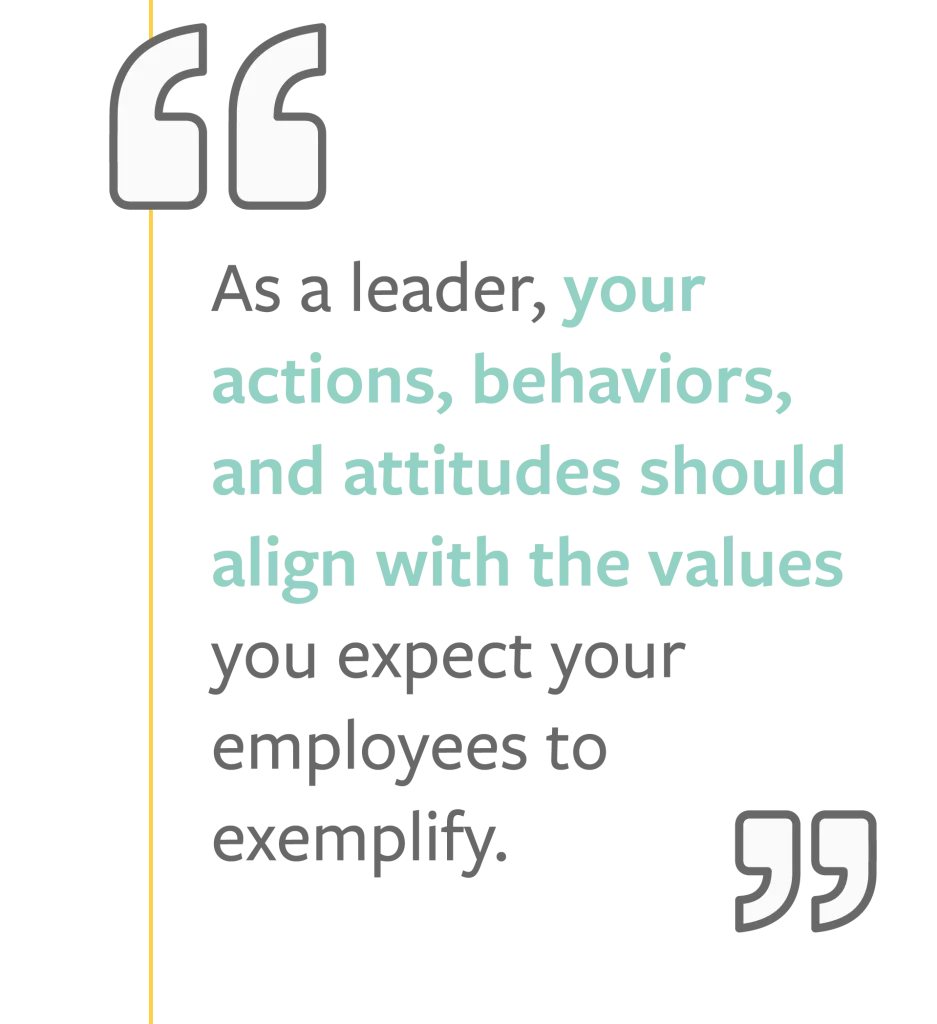 Start by assessing how well your actions align with the company's values. A recent Harvard Business Review article mentioned the first cause for unmotivated  employees is a mismatch in values. When a company consistently engages its employees through clear, meaningful, and relatable values, it limits the lack of disengagement among its workforce. When the work becomes important through a network of shared values, employees remain engaged. If you say you value time off for your employees, your actions should support it. You set the bar. By emailing your employees outside of expected work hours, you're creating unsaid implications they should be working too. When you continue to work on vacation, you're setting the example that work is still expected when your employees are on vacation. Their best interest, and yours, depends on you allowing them time to step out of work mode long enough to be rejuvenated and refreshed.
To determine what your unsaid expectations may be, take a moment to answer the following questions:
Do you say your company values a variation of "work-life balance?"
Are you taking time off? If yes:

What does your time off look like?
Are you unplugging from your phone and email?

How often are you emailing your team outside of normal operational hours?
Do you expect immediate responses from your team and employees during their "off hours?"